Location is Miami, Florida. Single story building, concrete slab, concrete block stucco exterior walls.
One of the rooms where I am getting ready to redo the floors, I have a window and as I went to pull the baseboard below the window out, the section of the wall below the window fell apart as I pulled the baseboard. The sheetrock, and the structure behind it.
Here is a picture of the BEFORE.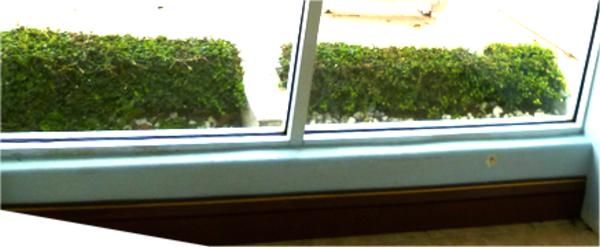 These are pictures of the AFTER.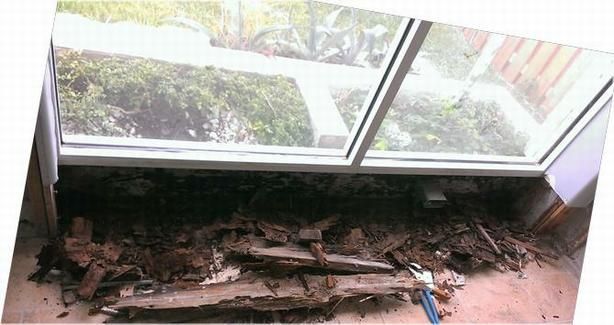 I was able to pull out the rotted wood framing under the window by hand without the need for any hand tools.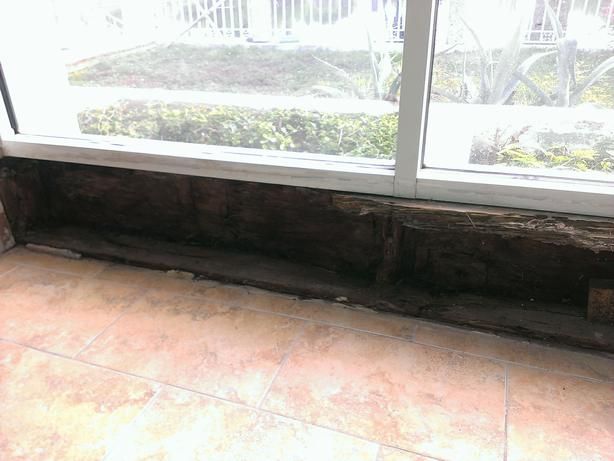 I adjusted the colors of the pic a bit so you can see the condition of the wood.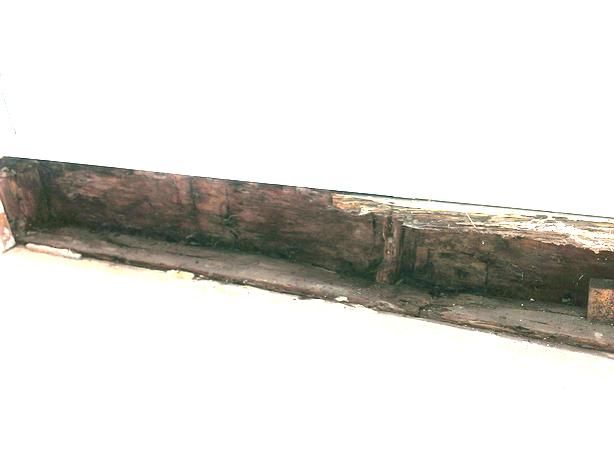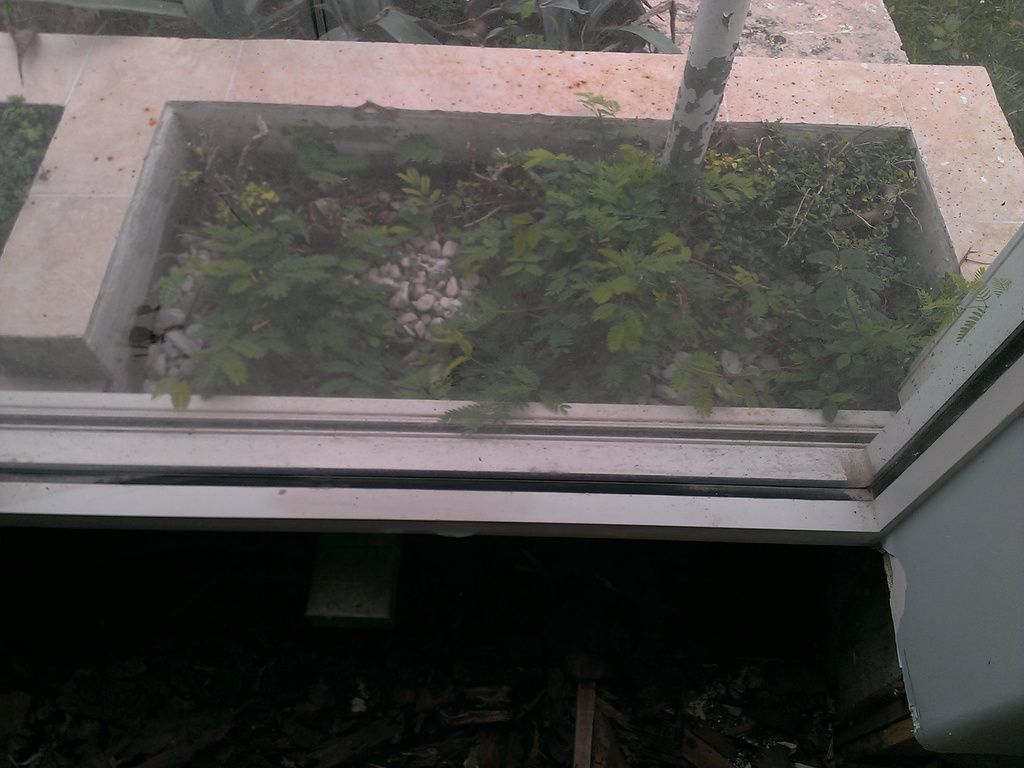 A step back showing the window.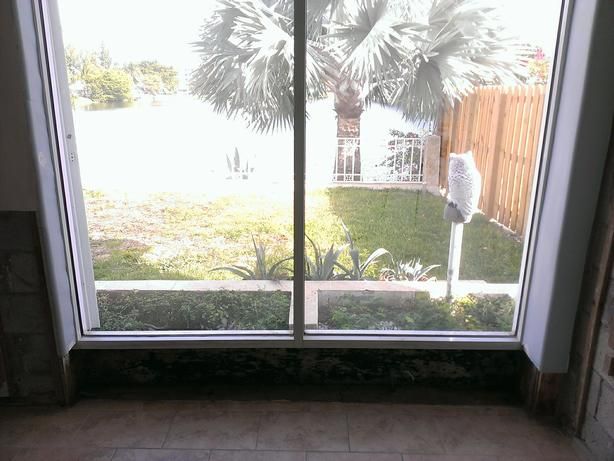 The whole house is concrete block wall. This little part is wood support? Weird.
I started to remove some sheetrock to check a few things. To the right is a solid concrete column. The adjacent wall is concrete. There is an 18"-20" deep solid concrete tie beam all the way across the top of the wall including above the window, to the left is also concrete block wall. What the heck is going on here?
Measuring the width of this window is 72". Hmmm...my guess is there used to be a sliding glass door here to the backyard. Someone changed it to a window, and decided to use wood framing for the little section below the window. Then that someone decided to build a concrete planter on the outside, put dirt in it and planted stuff. That dirt is almost as high as the bottom of the window!!! No wonder everything rotted.
I measured the distance from the bottom of the window to the slab. 10.5". I could fit a course of 16X8X8 concrete blocks under there with 2.5" of gap, then make up the difference with solid concrete or PT lumber? I can possibly put a thin bed of hydraulic cement between the slab and block for the waterproofing. That planter outside has to go...I think.
Do I need to remove the entire window or can I leave it in place while I redo this? Is there any need to structurally anchor the new blocks to the slab if it's done left and right of it? Drill some holes and epoxy in a few rebars and fill the first and last block with mortar?
I have a feeling this was a sliding glass door. Will be making a trip to the city on Monday to look at old permits to see if anything turns up.
This is what I have now after cleaning up all the rotted wood. The window is sitting on air...The outside wall layer you see, is just a thin veneer of stucco LOL.