Discussion Starter
·
#1
·
I bought two light fixtures to go in my shop last night, but I'm not sure if they will work. The fixtures I bought have a physical receptacle plug coming out of them and are designed to be plugged in to a wall outlet. I don't know if they will work the way I was going to have the wiring done in my shop.
Here is a picture-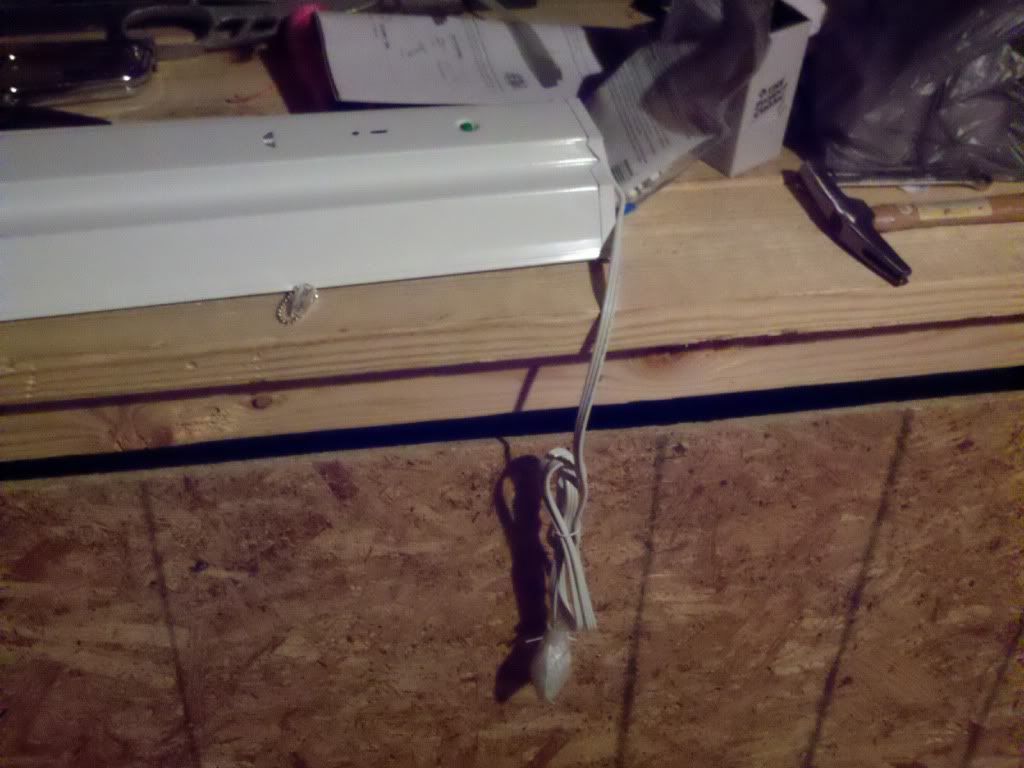 I don't know if I can just cut the plug heads off of the cords and they wire the romex directly to that using wire nuts, or if I have to open up the fixture to expose the bare wires, and the romex go in and wire nut there.
I know I could just replace my light box I have overhead with a receptacle box and stick a GFCI (has to be because it is a shop) in there to plug them in to, but I would rather not spend more money on another GFCI. I want to be able to direct wire the light fixture to the circuit.