Hi guys,
The goal of what I'm trying to accomplish is to keep a 90-125 gallon fish tank on a second floor, of a townhouse. (Built in the early 80's) There is no basement to be able to view the direction of the floor joist, which leaves me a little bit in the dark here.
The tank I want figure is 850lbs for a 90 gallon + a wooden stand (4FT Long)
1400 lbs for a 125 gallon + a wooden stand (6 FT Long)
The room, more specifically the wall that the tank and stand will be against, where it will be kept is directly on top of where the fireplace is on the lower floor. So in turn the chimney should be directly behind the wall.
If I go up into the attic I may be able to see which way the joist run and get a better picture of what to look for, but I'm no contractor. I don't know what to look for.
This is a quick thing I drew up of the set-up of the 3 floors/rooms. Maybe this will help in determining if this is an supporting/load bearing wall.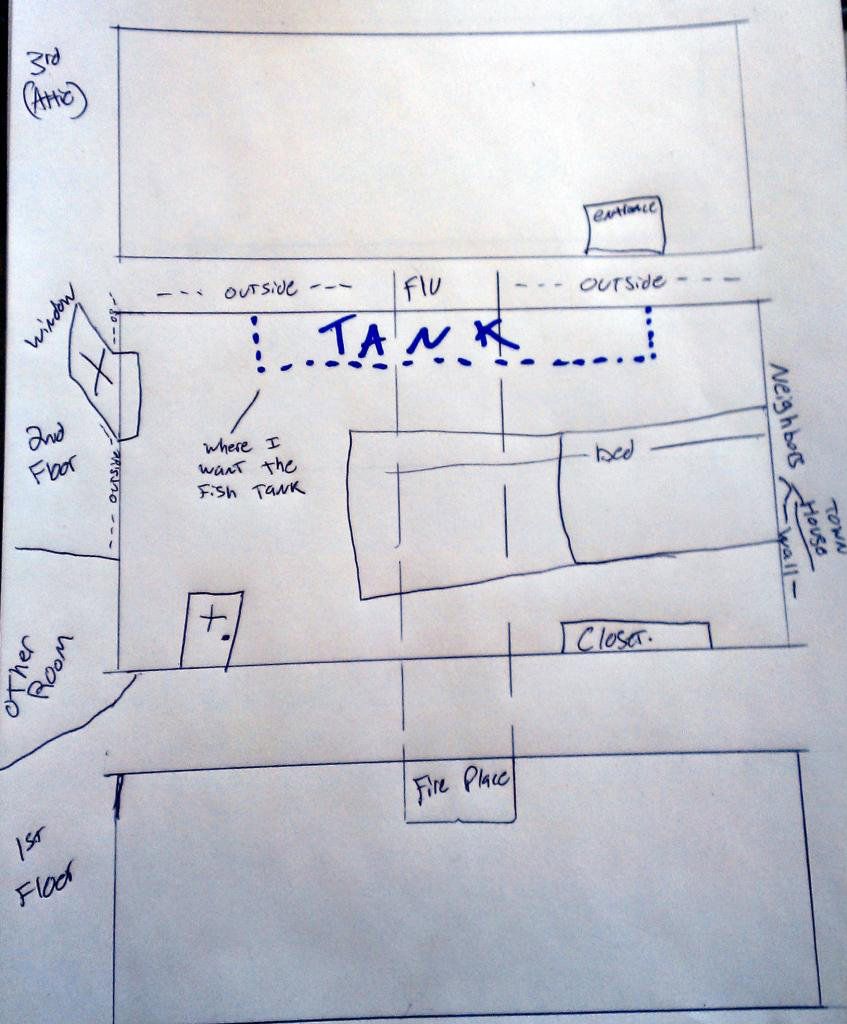 Any help is greatly appreciated. I wouldn't want this crashing through my floor into the living room. Better safe then sorry.
When I get home I will take a video of the attic and see which way the joist run up there if its any help.
Thanks again guys.