Discussion Starter
•
#1
•
I have a roof leak (wet stain in the ceiling) only during driving rain. I know where it is leaking but I am not sure the best approach to fix this. I may end up hiring a roofer but still would appreciate knowing the best practice.
Here is a overview picture. You can see in the middle I have a lower roof that slopes to the front, but I have a higher roof on the left and right sides that slopes towards the lower roof. So on the left and right side there is basically a triangular sliver of a "wall".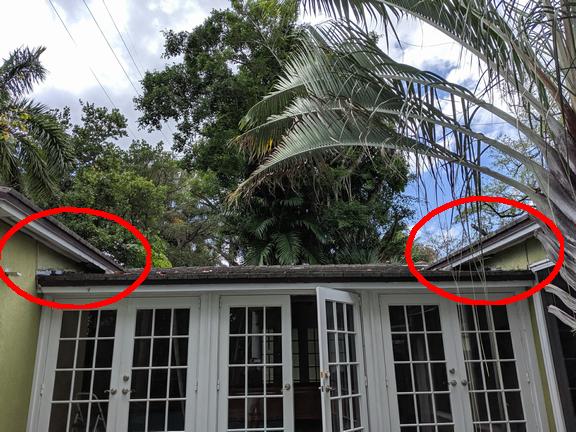 The leaks are under these two walls. The right side leaks much more when it's raining.
Here are pictures of the left side wall.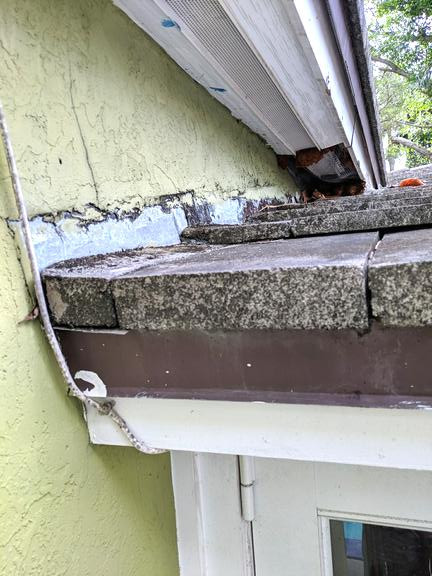 The flashing is visible. It should be under right? Where the two tapers together is basically a 1/4" rabbit guard pushed back there then a bunch of foam which seems to be half way disintegrated and very brittle.
On the right side it's more of the same.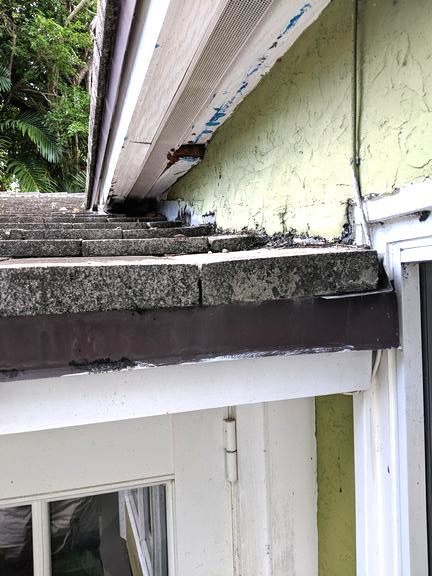 There is a soffit coming loose and it was sealed with foam. I also see a slight gap between the flashing and the stucco which I think is where the water may be getting in.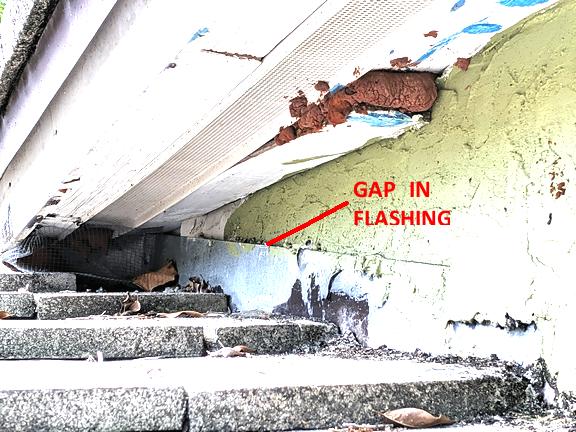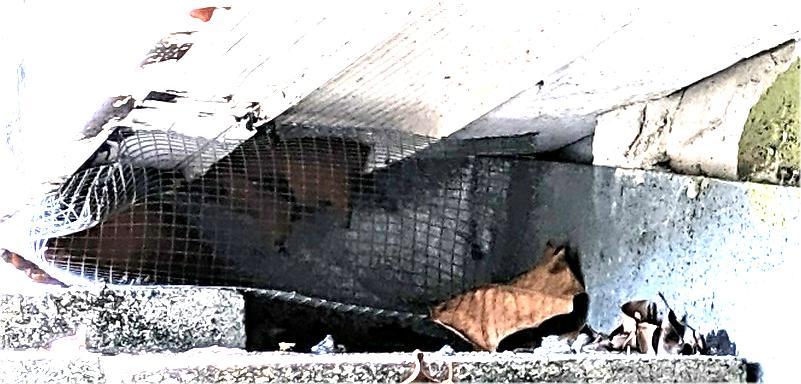 If I get real close to feel around I also see silicone caulk, and some dried up cracking tar, so I think it's been a problem for a while and repeat attempts to fix the leak.
What is the proper way to correct this?