·
I love my new front yard!
Discussion Starter
·
#1
·
I've got birds above me below are roof ( dont know what they call that crawlspace being its not an actual attic ) , they fly in through the vents & we can hear them rattling around up there.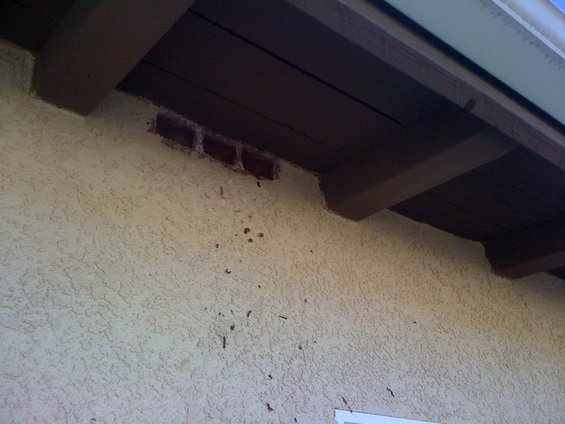 I know they have nest up there.
& just look at what they're doing to our walls!
I assume they are using the insulation for nesting & such.
But I worry about the droppings & what ever things they might be doing up there that might be causing damage....?
I want to go up there & block off the holes from inside to keep them out.
Its a 2 story house & I don't yet have a 25 foot ladder.
I worry that my 214 lbs body moving around up there might cause even more damage than the birds?
Not to mention what sort of Black widows or worse could be living up there as I climb right through there webs.
What do you guys think?
Should it be safe for a guy my size to roam around up there?
I'll probably be crawling around mounds of Bird Poop.