Discussion Starter
·
#1
·
im in the process of replacing a very small amount of siding; less than 300 square feet, and im sorta stuck on whether or not to install a water table type trim piece to protect the osb that the siding will be fastened to. essentially im just worried that the very bottom edge of the osb sheathing will in some way get wet from splashing rain and fail far before the hardie products need to be replaced.
ascetically, i really dislike the idea of a trim piece at the bottom, that will then have to butt into a brick veneer...only the front door area of this home is siding, the rest is brick veneer. but this part of the house does tend to get alot of rain splash giving that the walls surround a paved atrium.
this is the sort of system i was thinking of.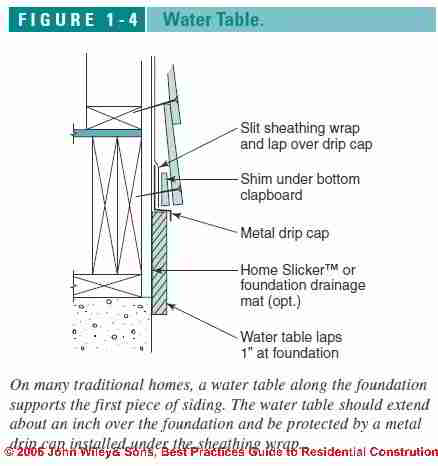 http://inspectapedia.com/BestPractices/Wall_Flashing.htm
my gut definatly tells me not to do this, but i thought i would defer to the more experienced folk? anyway thanks in advance, i appreciate any input you can offer.