Discussion Starter
•
#1
•
I have a section of the wall that is warped.
The wall used to butt up against the edge of the countertop. Not anymore.
As you can see, moisture penetration from the electrical box above the countertop, then it affected the area of the wall under it.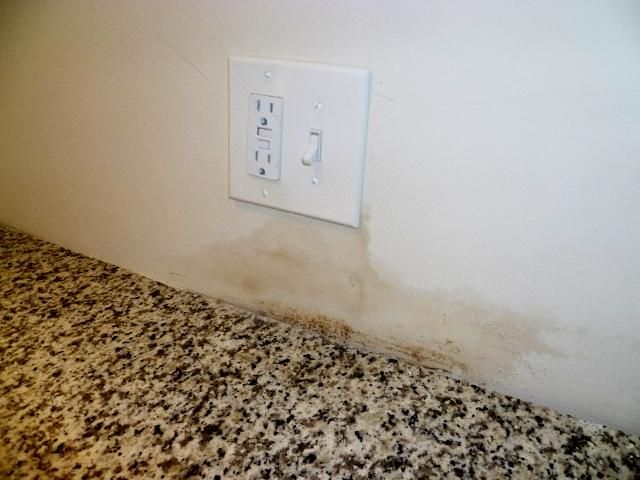 The cause of the moisture penetration has been identified. The junction box behind the wall plate is connected via a conduit to a junction box on the exterior wall on the other side, where a flood light is mounted. Unfortunately the flood light's base is loose, heavy rainfall in Miami caused water to go inside that box, travels down the conduit to this box on the inside, moisture ran all over on the back side of the wall, causing the sheet rock to warp and back away from the countertop.
Now, there is an uneven space between the edge of the countertop and the wall, the widest spot is in the front at about 3/4". That section of the wall feels dented inward.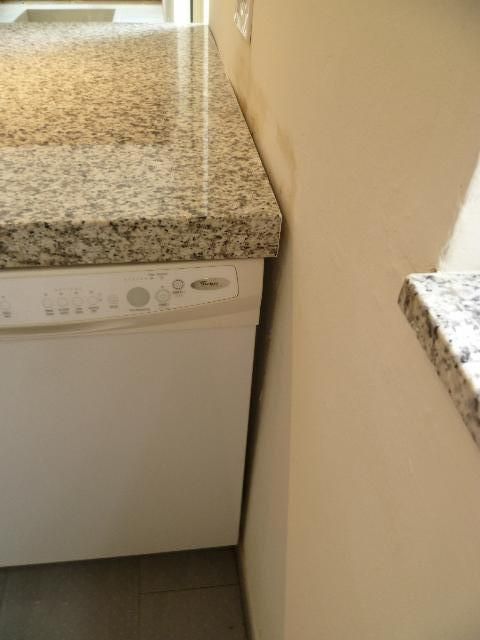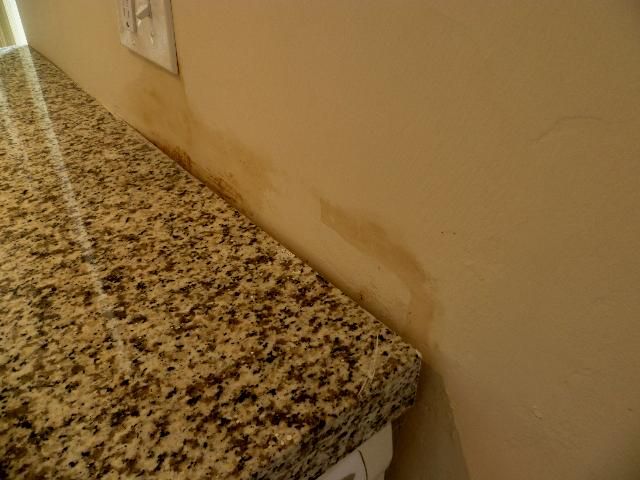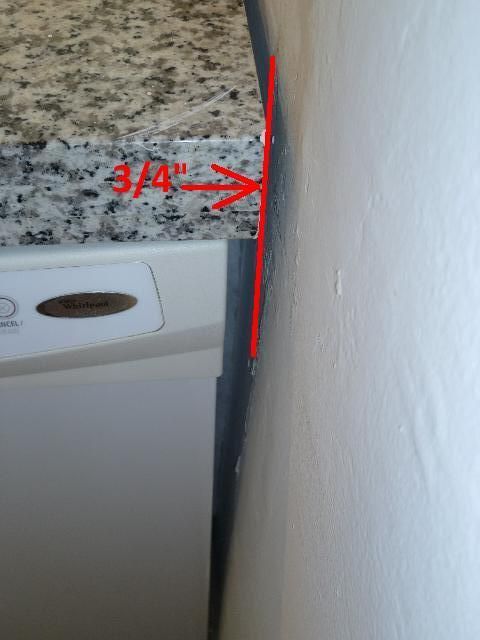 I can fix the leak from the outside, reseat the outside light and caulk the base, but I have no idea how to restore the wall back to the original unwarped state.
If the countertop is not in the way, I could cut out a large section and mount a new section, but I can't.
Any suggestions?
Can I drill holes and spray into holes those expansive foam and let it push the wall back out a bit? I somehow doubt this would work...