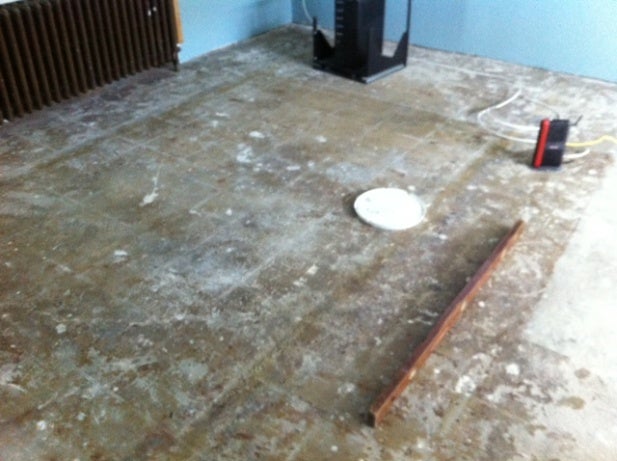 My first post. Thanks for your help in advance.
Remodeling my basement, 1/2 of which is now a home theater (or soon to be). My goal is to lay wood looking porcelain tile (6" X 24" in size) down. After ripping up the awful rug, I noticed a crack in the foundation floor (see pic). While not large in nature, and doesn't look structural, what product is generally recommended? I have been looking at emecole 555; any thoughts? Has caused the floor to be slightly off level.
I live in NY, and the basement 1/2 in ground - ceilings are approx 7' 6"s in height.
Thanks again,