Discussion Starter
·
#1
·
I have a new appreciation for what you HVAC guys go through when doing ducts. I'm fabing up a transition for my addition....I'm feeding it with a 12" duct....then through this it sends part of the air upstairs and the other part downstairs...
I still have a couple more holes to cut for starter rings....but that metal is dangerous....talk about sharp......geeezzzzzz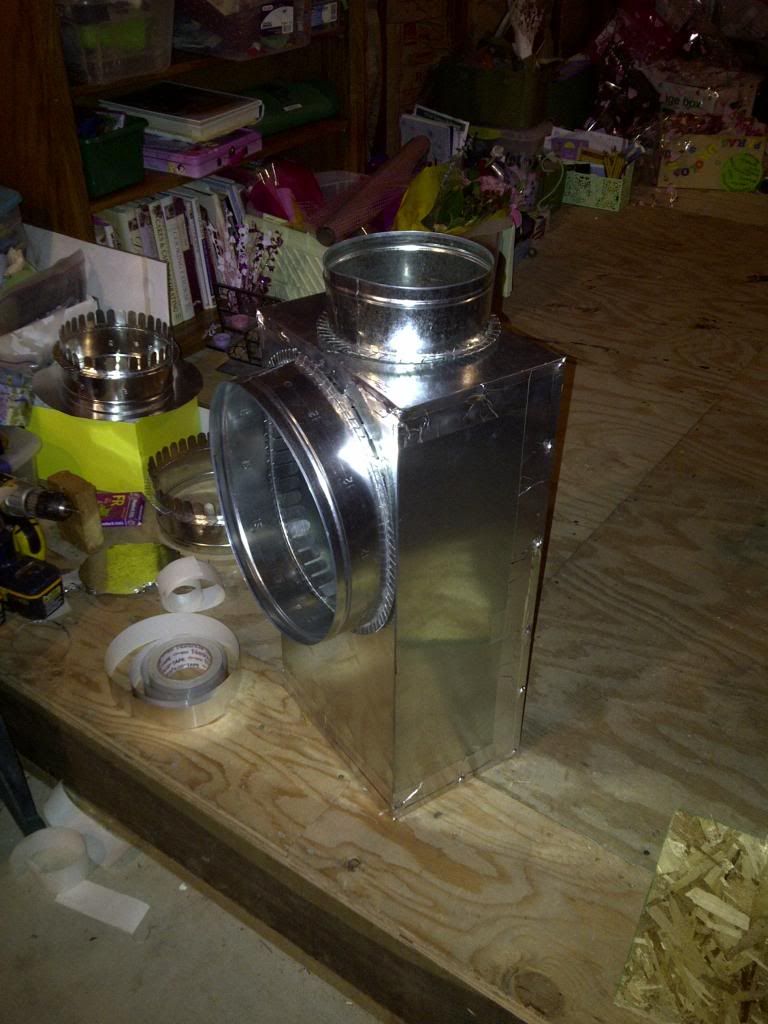 One question.....is there any special sealant to use for the starter rings? Or will silicon be ok?