Discussion Starter
·
#1
·
I cut a small trench on my exterior stucco-ed concrete block wall to run a PVC pipe. The area is about 32" X 5" and 3" deep before I unserted the pipe and foam. Now I am trying to cover it back up.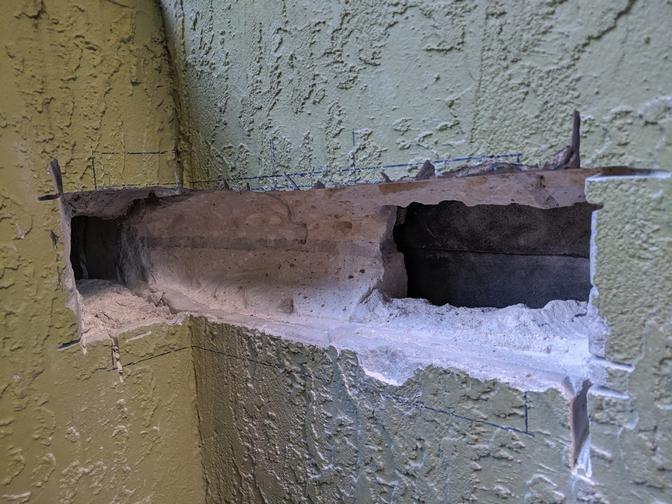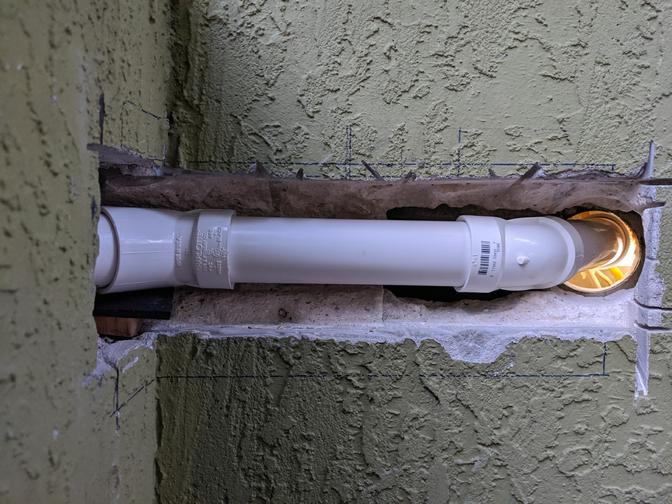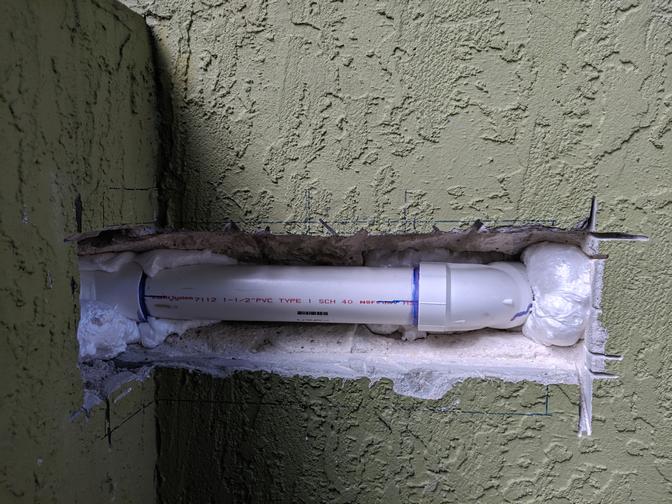 I will be trimming back some of the foam that is sticking out too much, then I will be packing some mortar/cement above, below and behind the pipe until it is about flush with the outside of the pipe, that will take it to about 1" below the finished surface.
Then I will be securing a 4" X 32" piece of metal lath.
I will have about 3/4" to 1" of thickness to apply the stucco.
Do I need a traditional 3 layer system or can I do it all in one coat with such a small area?
Is Type S mortar acceptable as the product to use in this case?
In looking at the texture I have, I think this is called Loose Knockdown Dash?