So I am a total noob to this forum (I hope this is an appropriate section given the different aspects of this project - granted it is not home renovation lol) and have a thread for this project on a bit art forum - and I have gotten some input there as far as construction of this lil thing goes but nothing much indepth.
I am also a noob to woodworking and electrical stuff.
Therefore this is a fun project for me to learn a few basic principles by practicing on this initial project I plan to keep up this creative building angle as I am collecting fun tools and stuff along the way.
ANYWAY - here is the progress and plan so far:
I have the backing framed out and with the plywood on it - I just got done doing my first machine sanding to the edges to make it fit flush and just a tiny bit recessed from the canvas. I test fit the canvas on the frame and made notes of where I need to focus on the next round of sanding to make it uniform (I am nitpicking this thing lol).
The interior will get white paint and the outside borders a satin/gloss black. Oh and some venting holes for the leds so heat isn't kept in the chamber.
So here are some pictures of how it stands now, I put the powersupply and dimmer and reel of leds in one of the pix so you could see what I am gonna work with electrically. I will need to figure out how to properly cut the reel into two 4.5' sections wired up to the dimmer and powersupply.
---So the biggest remaining issues with this project that I need input on are:

-Light diffusion (and sort of wiring)
-LED installation (how to cut the 15' section into two 4.5' sections wired to the dimmer and powersupply)
-Wall mounting style (I am thinking some sort of long metal "male" bit bolted on and then the "female" bit bolted to wall studs for installation)
-Canvas to light frame mounting (should I simply bolt it on, heavy duty velcro lol - or what????)
-Dimmer placement (I am thinking the adjustment nob should just poke out the backside of the painting so perhaps use bolts/nuts with washers or wood to shim it a bit into the inside chamber..... though maybe I ought to wire it in a way that a ~8ft wire simply exits the chamber and runs to the dimmer and powersupply made into an array or something at the end where it plugs into a wall socket).

ANYWAYS... just rambling out the plan - I think light diffusion is the biggest issue im confused on because I don't want obvious light hotspots because I am not using the LED's to border light the whole thing, I am using them inside the "chamber" to backlight the image like a XRAY projection or whatever
PIX: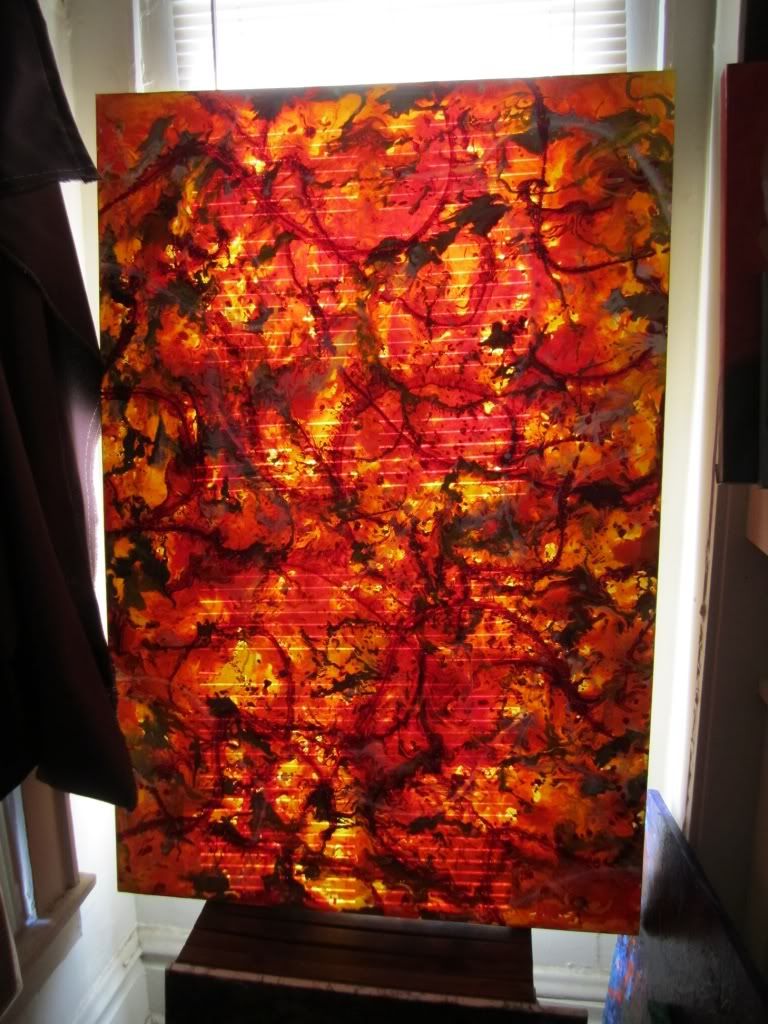 ^the painting with the sun backlighting it (the inspiration) however when mounted to a wall it will be horizontal
^the electrical gear I have so far you can checkout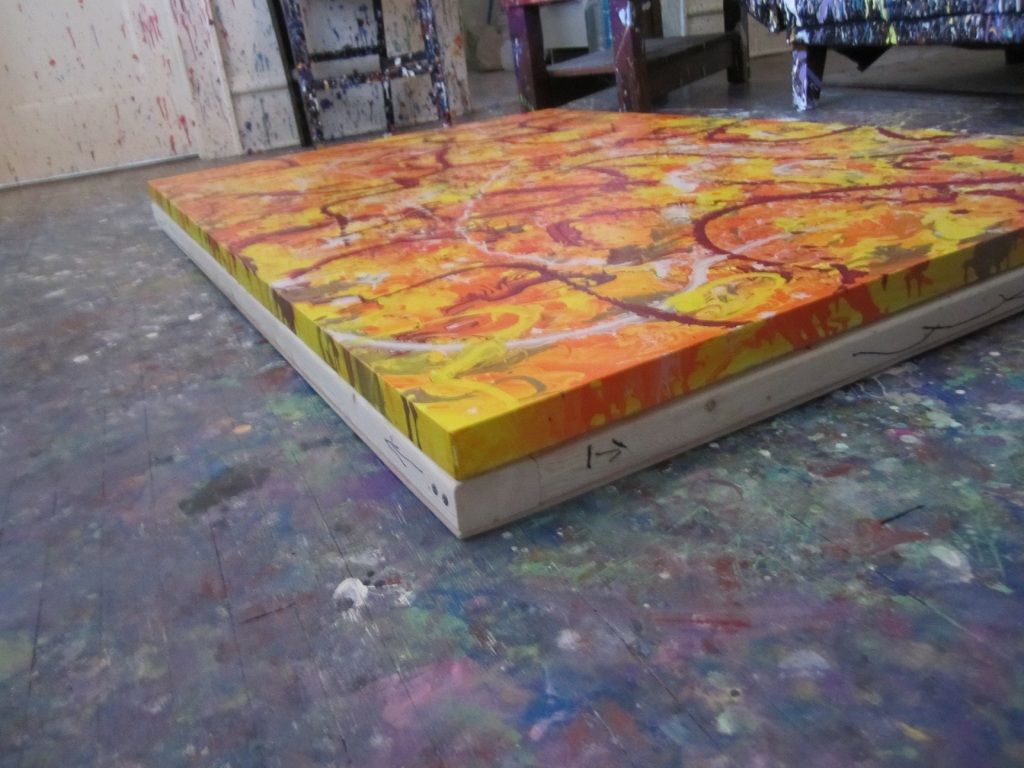 I would REALLY appreciate any input you guys can give me on this little project - even just links to relevant info you think would help me... or just your opinion on whatever
thanks for reading and checking this out :thumbup: