So, I'm new here and may not use the correct terms but here's the scenario:
I currently have overhead lights in my hallway (with stairs). They are controlled by a three way switch - one at the bottom of the stairs, the other at the top.
I'd like to install LED steplights to this same hallway.
Ideally, I'd like the lights to be controlled through the existing single gang-box but replace the existing 3-way switch with a
dual
3-way switch (if such a thing exists). This would allow me to control both sets of lights separately without running new line (very invasive due to switch location at the bottom of the stairs). The idea is that I could turn on the step lights from either location before bed and leave them on over night, then turn them off in the morning without having to keep the overheads on at the same time.
Picture this dual switch as a 3-way (one at the bottom of the stairs, another at the top):
Does such a switch exist? If so, can this be wired to work as I describe? If so, how?
I need to double check but I think my current system is wired similar to this: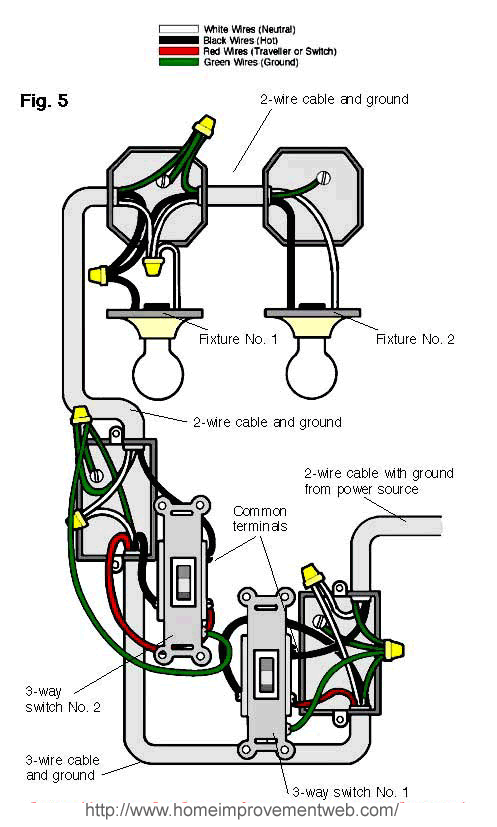 Essentially, I want to do the same as shown above with a bottom switch using the same line as the top and just pigtail off between the two; the top switch would control the overheads, the bottom switch would control the step lights.
Thoughts?