Discussion Starter
·
#1
·
First of all hi everyone, as this is my first post. Hopefully I do not screw up completely :gunsmilie:
I have a multi-split system in my apartment, in two rooms. Both of the AC units have condensate drains by gravity.
As this is a new system, it has never been used. And I just started to connect the condensate drains to the waste water drain line.
This is my system: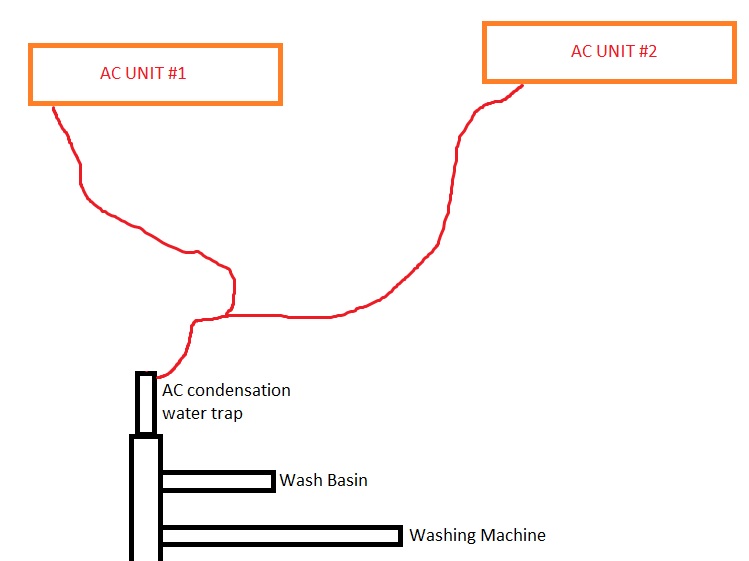 The drain is routed via garden hoses down to the PVC waste pipe.
Now the strange part - once I got everything connected the water will not drain and overflow from the driptray.
Once I disconnect the hose from the water trap, and place it in a bucket, everything drains just fine.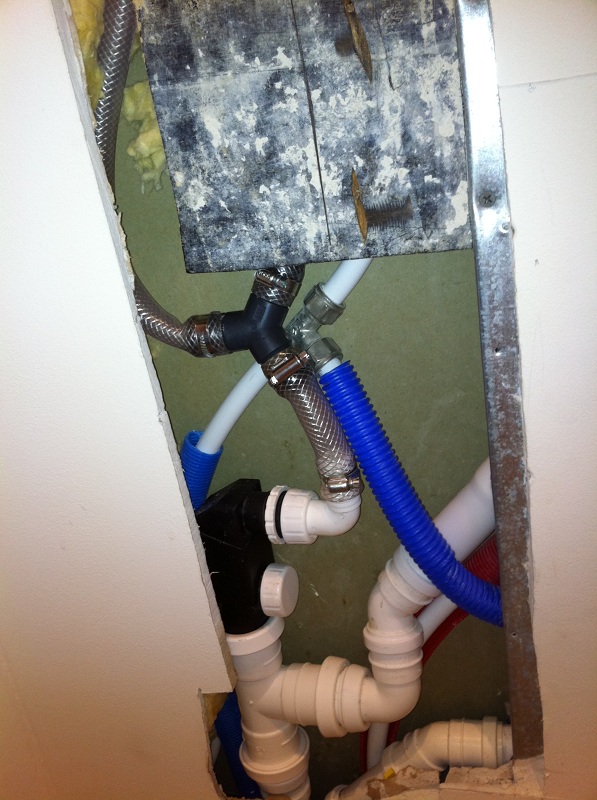 Any ideas what can be wrong? My though was that there is a need for a vent line or something, so the water would drain.
Something like this, what do you think?