Discussion Starter
·
#1
·
My wife and I purchased this home two years ago, and two owners before us built this deck in 1997. It's weathering pretty badly, the posts are spaced inconsistently, and there's a ton of butt joints that have shrunk and curled causing lots of areas to whack your toe on (not to mention the posts are sunk IN concrete, not on them above grade). So, the plan is to rip everything out back to the ledger and start over with new holes dug in, sonotubes, and simpson ties attached to the piers. Instead of using 4x6's as are being used now, I plan to just use 6x6s. The deck is ~32'x30', but in a U shape that wraps around the house. The diagram below shows the layout looking down (the black thick lines are the current girder locations and their direction. The red lines indicate joist direction: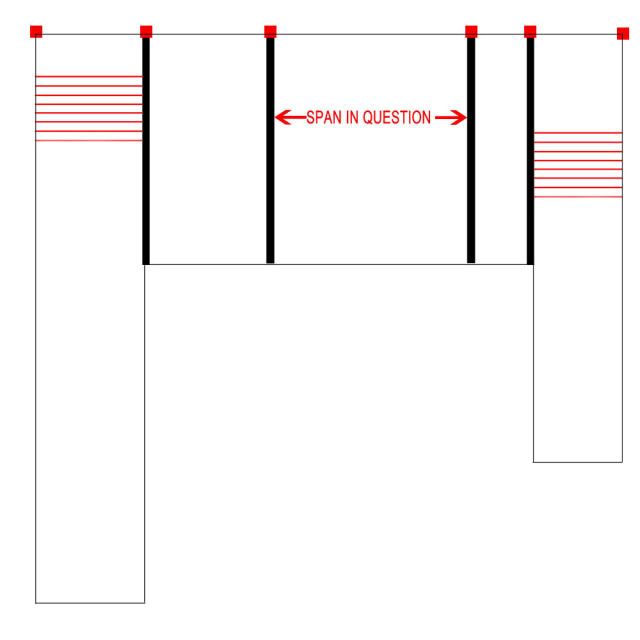 Now, here's a few dilema's. The diagram above, there is a 14' beam span over our patio with only 2 2x12s and the 4x6 angle bracing shown below in the photo: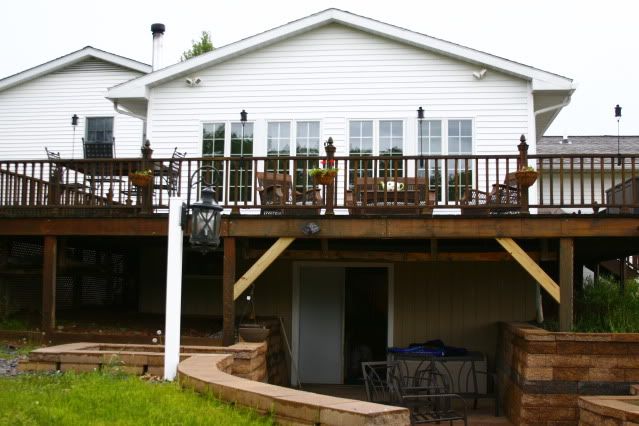 According to most beam span charts, I would need 3-2x12's in SP to span this distance. Is that what I should be shooting for?
My other major dilemma I'm having is where to place my new posts, and my beams. Right now the decking is running parallel to the house on the sides, and perpendicular at the front. I plan to make the portion at the front 12' out, and ideally keeping the boards perpendicular to the house at this spot (basically the bottom of the "u" in the diagram above) would ensure NO butt joints. I was thinking of adding a small 1' cantilever to the front to attach the deck railing posts to, and then having all the main support posts set back in. Is this doable?
Using the diagram above, and looking at the photo above, where would I be be suited to place my posts and beams? Is there another method of attaching beams to post other than notching? The only reason I ask is by notching a 6x6, I can't extend it up through the deck to serve as part of the railing, so where the corner posts are concerned, I would have to setback the support posts from the railing posts (again, why I'm considering a cantilever). Lots of questions, and I'll probably have more, but any thoughts or opinions are welcomed.