Discussion Starter
·
#1
·
Got a question for the masters here. I'm not sure this is going to work or not. I have a wall between two rooms. the wall used to be an exterior wall. It had a very large window and a a door leaving not very much wall at all. The original owners added on a room. I want to know if I can remove the old exterior wall and use 45 degree braces instead of installing a new beam.
This picture is the old exterior wall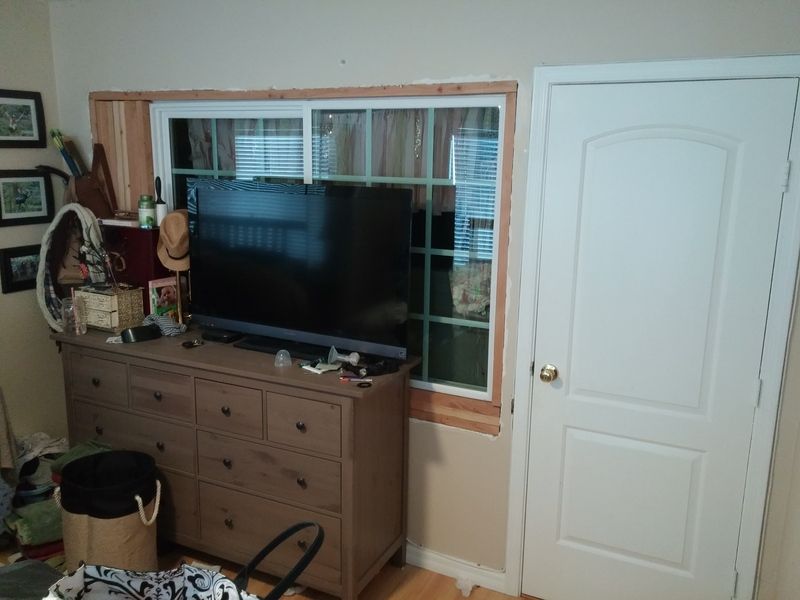 I added the window because my baby currently sleeps in there. I would like to remove the lower portion on the wall and use 45 deg braces to support the upper. the whole wood area to the right of the window was open i just had a bunch of left over 2x6s. there is onlt about 12 inches of wall on either side and about 24 inches of wall on the floor id like to remove.
Like this