Discussion Starter
·
#1
·
Greetings!
New Homeowner looking to learn and improve my home!
My home was built in '51 with a 90' well drilled in the basement.
They added an addition with a poured 5' basement foundation, but they didn't add a good way to access it. The only access to it is over the well through a hole, so i wish to relocate my pressure tank, build a platform over the well so I can access the other side.
Here is the current setup. The well is to the right of the tank in the picture and you can see the pump clearly.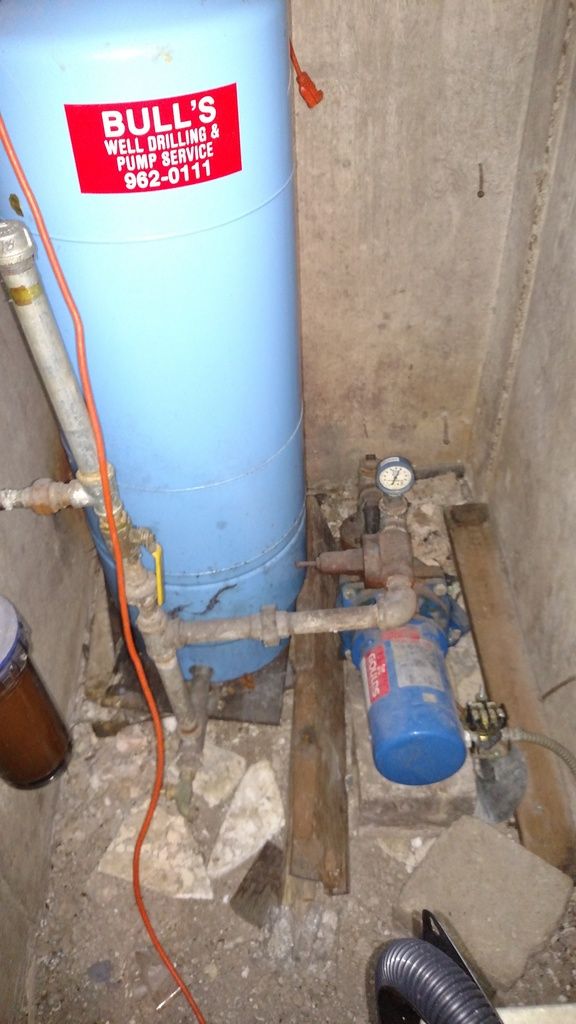 I want to move it maybe 5 feet to the right where those shelves are located. I will remove the shelves.
My question/concern is: If I leave the pump where it is and simply add the necessary plumbing to relocate the tank then will it create too much extra strain on the pump? I would assume it is only going to be 8-10 feet of additional plumbing.