Discussion Starter
·
#1
·
Where the current location of the heat register in our master bedroom is does not work, it is either covered by our bed or covered by a dresser. It is not located above a window either, but that is what I would like to do but want opinions from some that are knowledgeable in HVAC work.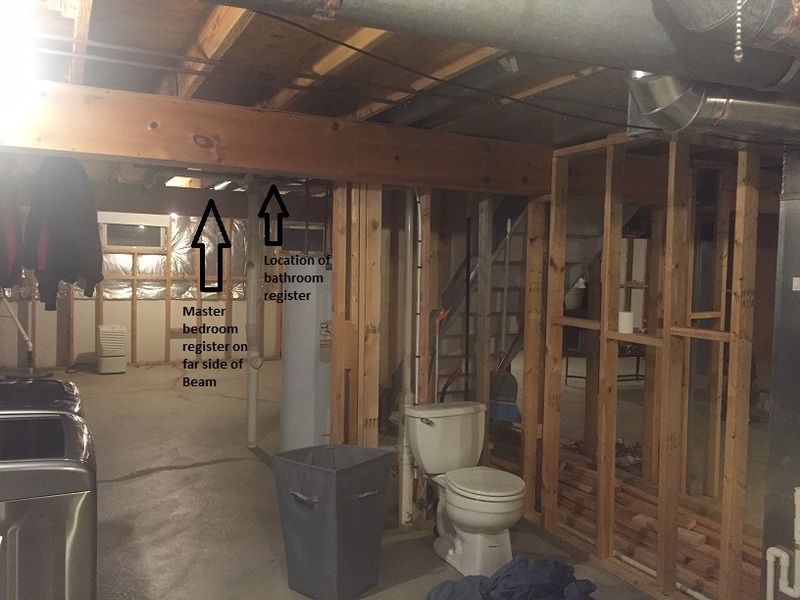 What would be the best way to get the master bedroom register where I want? Can I use the duct work pipe for register 2 of 2 in the kitchen and extend it all the way to the master bedroom?
What other options do I have? Could I possible get rid of some of the round duct work and extend the main trunk line and run my lines off it?
If I can extend the duct off this boot, what is the proper way to, do they make a proper piece or will it need to be cut to fit?