Discussion Starter
·
#1
·
I'm finishing my basement and purchased a set of these LED recessed lights. It says for use in new construction. After opening the box I started thinking about how I would do the electrical rough in.
The install instructions have you install after drywall is up. I guess I would run my wire and leave it long?
Also, The junction box that comes with the kit, is tiny! 2.5"x2"x1.25" or 6.25 cubic inches. That's not enough space to satisfy box fill allowances, correct?
Has anyone installed these and how did you do the rough in?
I like the idea of these budget friendly lights, but am wondering if I should go a different route.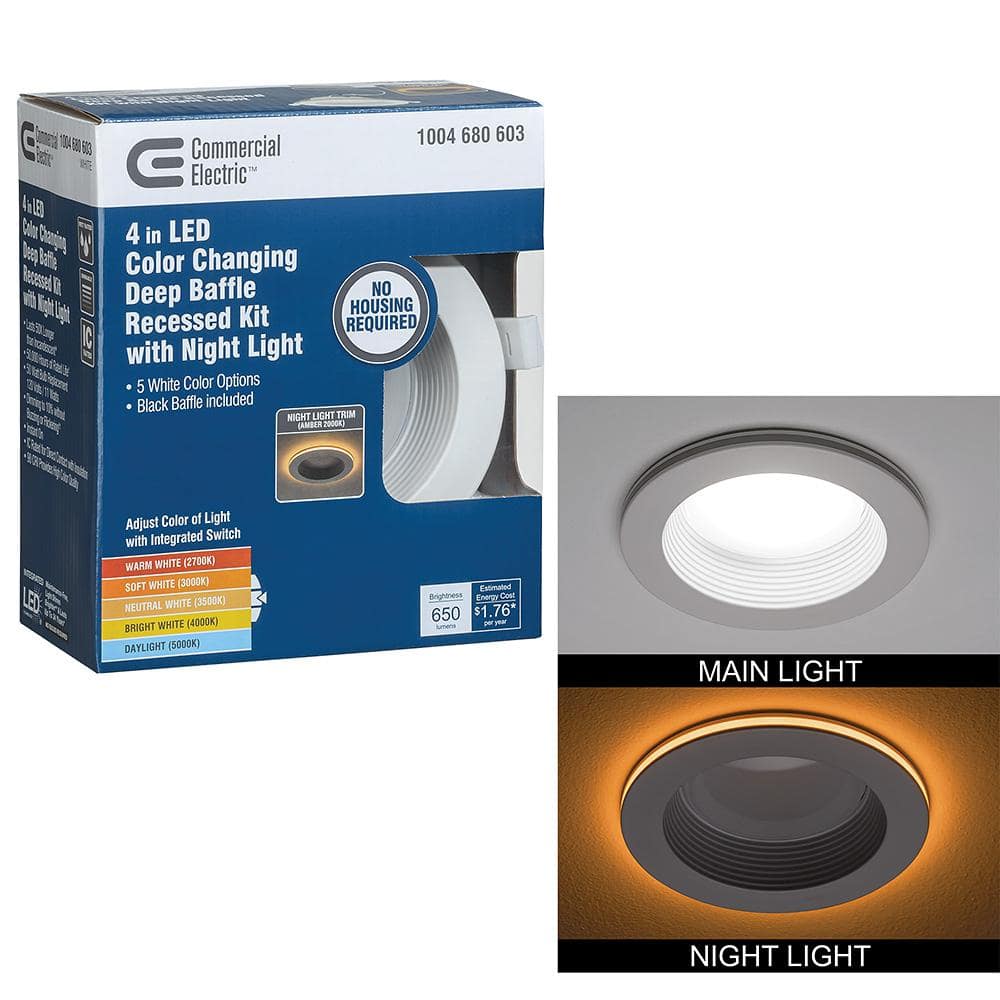 Commercial Electric's 4 in. Canless LED Color Changing Recessed Downlight with Night Light feature, 2 Interchangeable Black and White Inserts offers four unique features than any other light on the market!