Discussion Starter
·
#1
·
Hello,
I had a new water heater installed a while ago and the installer told me he could not re-install the saddle valve on the cold water connection to the water heater that led to our Aprilaire humidifier because those were not to be re-used due to leakage concerns. I trusted the guy, so I bought it. Plus, it didn't look like too difficult a task if I wished to take care of it myself, later.
Well, we left the Aprilaire off last winter and I definitely noticed a difference with all kinds of ESD, "shocking" everything around the house and my sinuses were constantly irritated and dry. So, this year I want to hook it back up. I've already taken it apart and serviced it, so it's in tip top shape and ready for action.
My question is regarding where I should install the saddle valve. Updated code for the installation of this water heater included adding an expansion tank on the cold water supply pipe. And I believe there is a "do" and a "don't" to this.
here's the pic of the situation: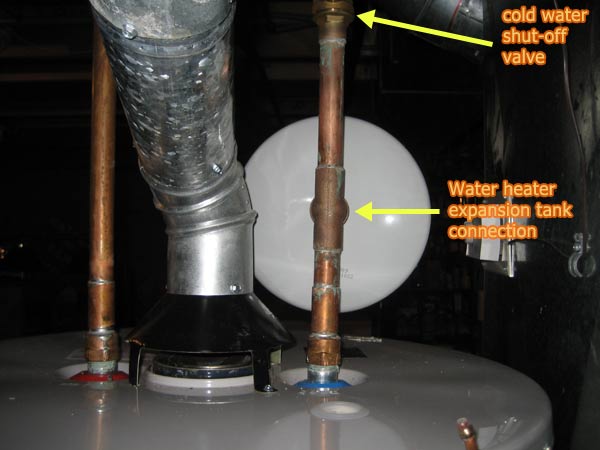 Should I put the saddle valve for the Aprilaire between the shut-off valve and the expansion tank connection? Should I put it above the shut-off valve? I can't really put it beneath the expansion tank because there's just not room there and there' two layers of copper with the sleeve that was used to make the connection.
Advice would be... spectacular!
Thanks.