Discussion Starter
·
#1
·
I am in Miami Florida and I noticed my backyard has animal poop that I didn't noticed before. I know there are squirrels, ducks, a stray cat that occasionally come through the yard, but these seems bigger in size and I thought may be dogs but the backyard is fully fenced.
Last night around 6pm it was beginning to get dark when I got home, but I had a phone call so I stayed in my car parked in the driveway for a good half hour talking...while I was talking, I saw a raccoon coming down from the palm tree in the front of my driveway.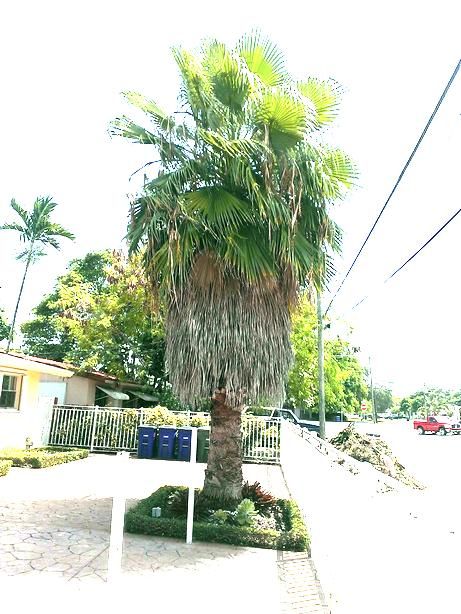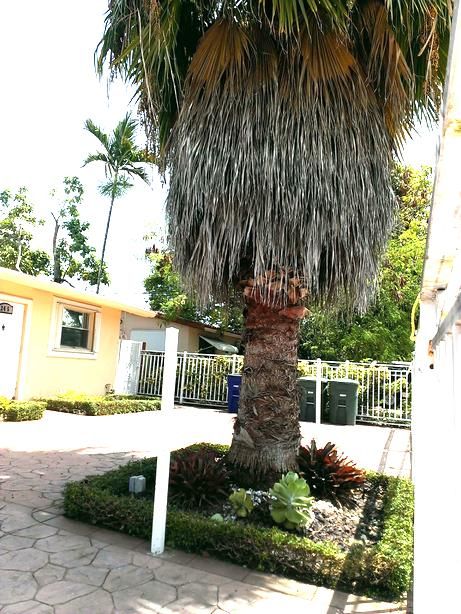 If you look at this palm, the old palm fronds dry out and drap to the main trunk, resulting in a "skirt" look. The raccoon, about 22-24" long, crawl out from under the dry palm skirt and went down to the ground, then slowly walked to my side yard, went under the fence gate and to the back.
I am pretty sure the poop are from this raccoon.
Does it mean the raccoon has nested up on the palm inside those dried up fronds? Or is the nest somewhere else and he/she just happened to crawl up there to look for food?
Is there something I can do to keep the raccoon off my backyard?
Should I have those dried up fronds cut away to expose the entire palm, taking away his/her nest? Or is there a less drastic measure by spraying something around the base of the tree to drive him/her away? I kind of like the current look of the palm.
Ideas?