Discussion Starter
•
#1
•
I have a new hot and cold water run going to a 2-piece washroom. The location is VERY tricky, and I wanted some suggestions on what to do. Here are some photos:
This is the view up - the two downward pipes are the hot water heater
pipes. The pipe in the span above the main runs is just my pipe I placed in there.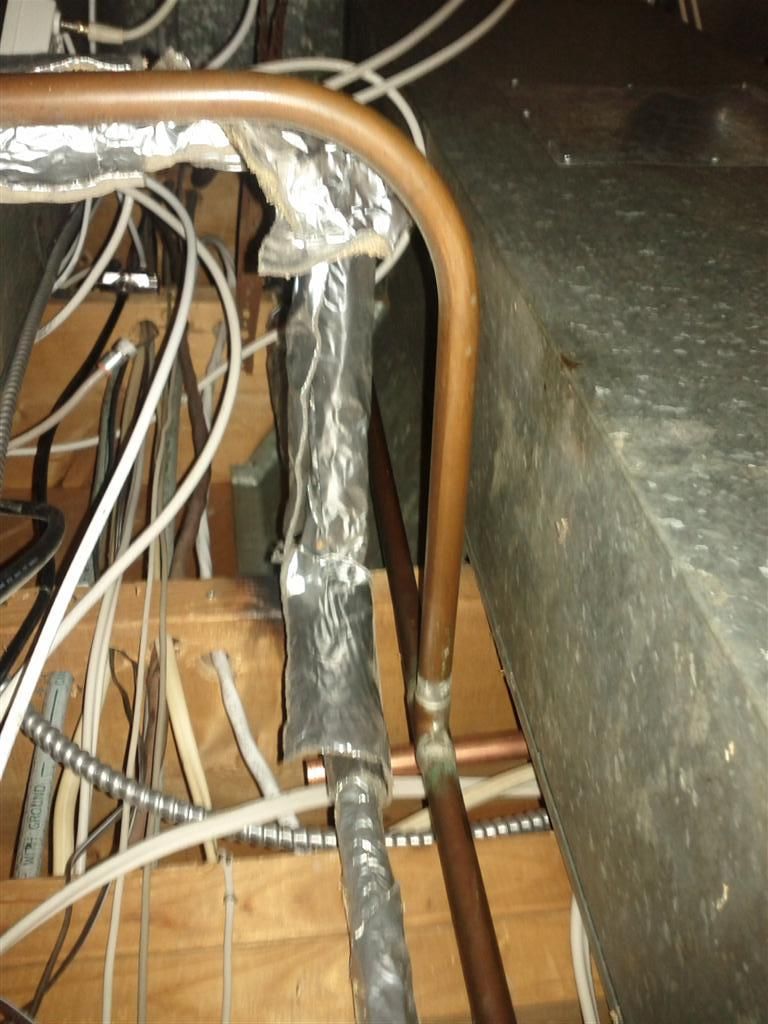 This view shows how little room there is in there looking straight up!!!
And here is the view from another angle.
Basically, the outbound run is in an ~6" wide space in between the floor joists. Can't use a joist space to the left due to stairs. Can't do the right due to hvac duct work. I can't even run along a way due to the cold air return that the water lines parallel.
Thoughts??? How big of a no-no is it to tie into those hot water heater runs shown in the first pic?