Discussion Starter
·
#1
·
Long time lurker here, finally registered!
I have been working on a basement remodel in my house. Everything is plumbed with uponor past the initial copper.
I plan on using the sharkbite pex pipe and regular copper crimp connectors.
I am plumbing a bathroom and a wet bar.
Here is a picture of where I plan on attaching to.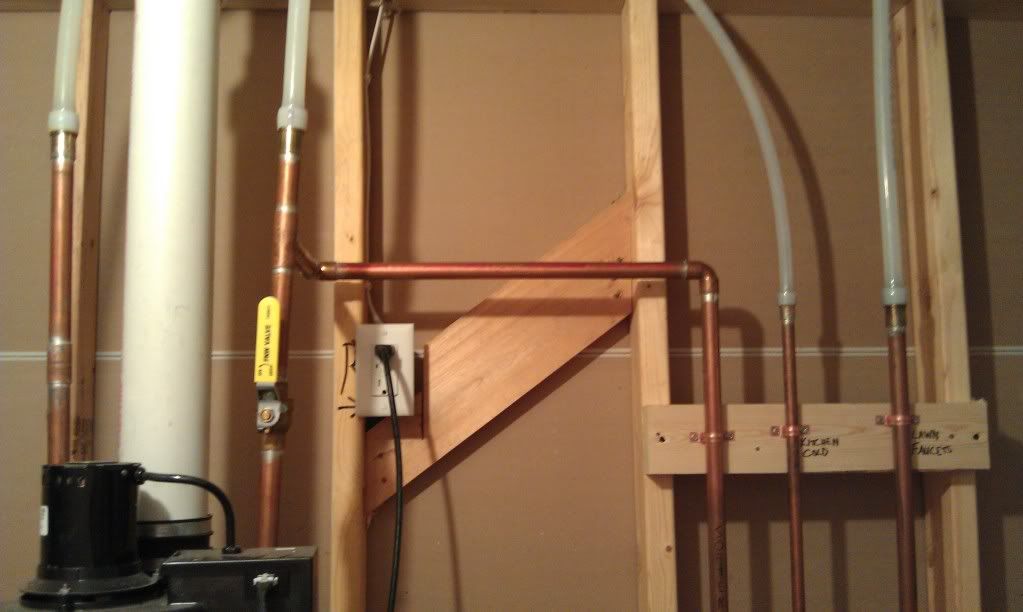 Now for my big question, what would everyone suggest for tapping into this. Should I sweat a T into the copper and add a valve (for the softened cold, softened hot, regular cold) or should I just put a T into the current uponor and add a valve onto that new line?
I would tap into the currently ran pipes but I want to be able to shut off the water to the basement if a problem should ever arise (Doubtful, but if it does I am sure I will be glad I spent the extra $10-15 on valves)
Thanks everyone, appreciate all the information everyone provides here!