I tried the three holes at the bottom, all three were literally turning into dust as I thread a screw in carefully. They are thoroughly corroded/oxidized. The three top ones are ok.
I am thinking if I use an extension ring, I can make a "permanent" connection to the box and never mess with taking the ring off, just need to open the cover to the extension ring whenever I need to.
I am now thinking of using a bigger 2 gang extension ring like this.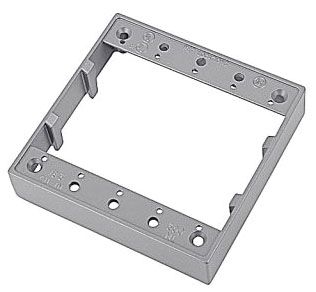 I have patched the stucco around the box.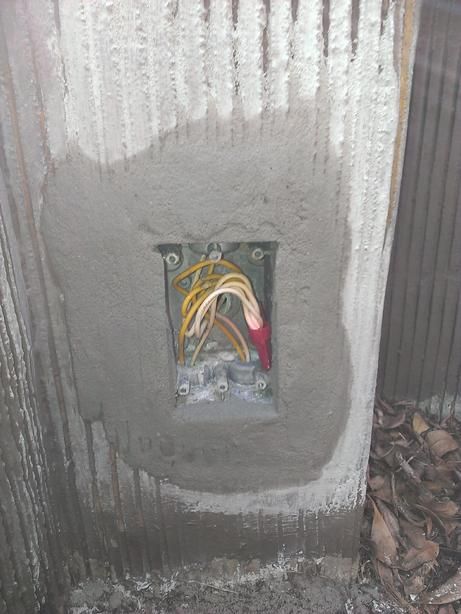 I think with this bigger ring, I can use the top center hole to attach to the existing box behind. Then I will enlarge the four outside holes of the extension ring if necessary, so I can use Tapcon screws to attach to the masonry directly. That will leave the four holes for the blank cover.