We had to install a new furnace and AC system when we 1st moved in. so at the time we didnt have extra funds to start reno's. We just did some paint work, then started doing repairs a few months later.
1st up was taking down the deck and fence and removing the over-sized dog house.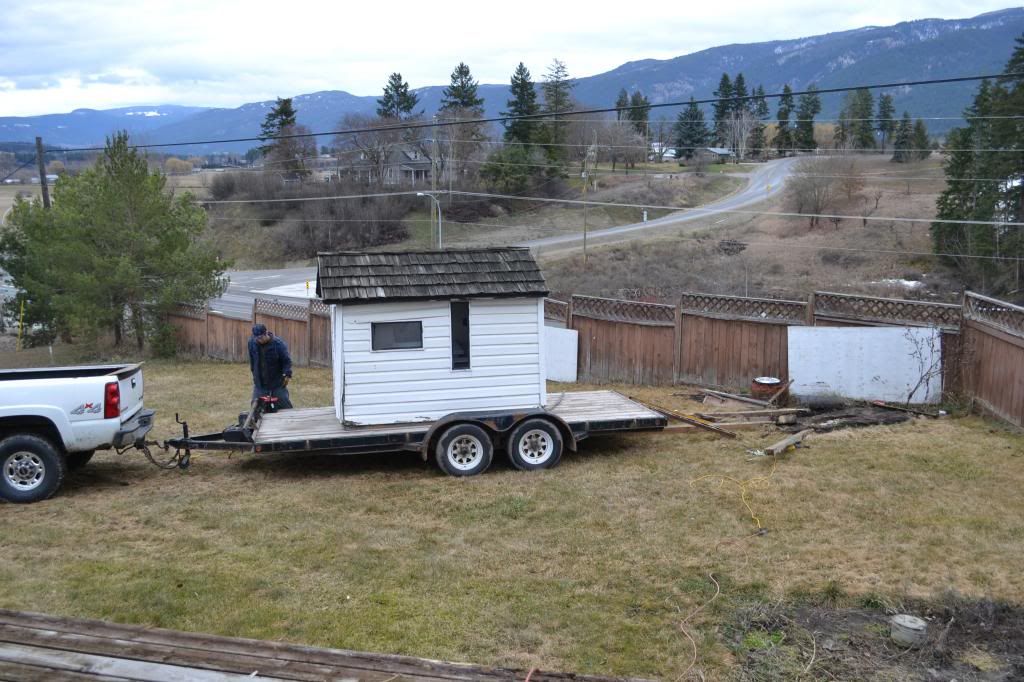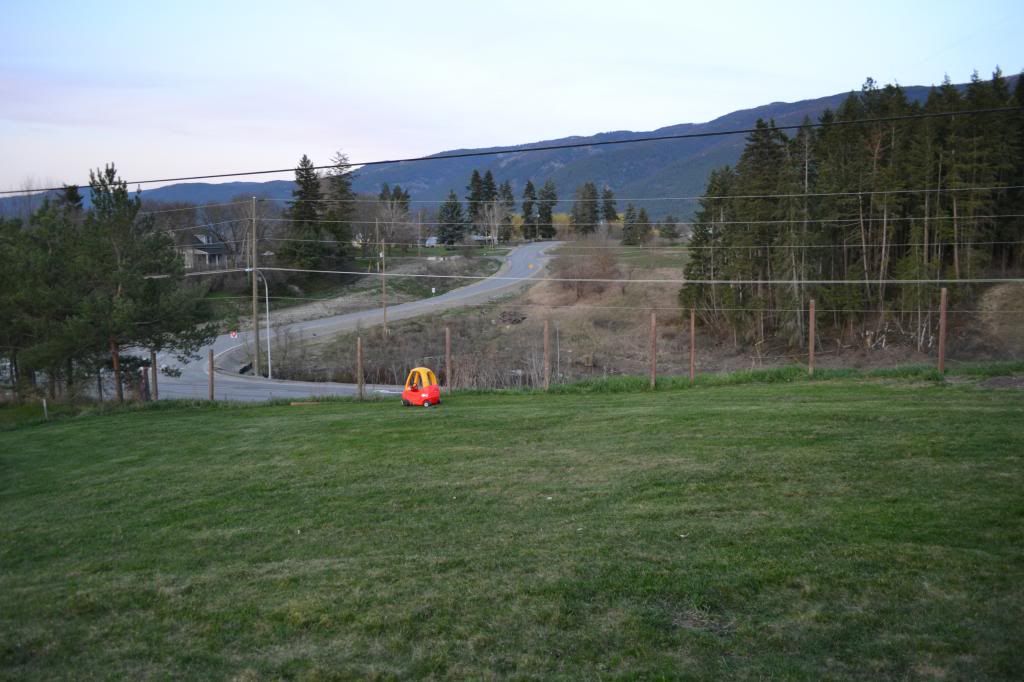 The deck was wrapped in carpet, there wasnt much left of the deck boards. The structure was in good shape though. so I stripped it down pressure washed it and installed new deck boards and rail posts, along with a new set of stairs. The rails sections I built out of 2x2 .063 wall tubing with 3/8 square stock pickets.
Originally we were looking at pre-made fence sections, however I wanted maximum height to help block out hwy noise (when we bought the house it was a single lane road behind it, a few months later they started work to make it 4 lane).
So decided to build my own panels, picked up a trailer load of pressure treated lumber, rented a post digger and got started.