Discussion Starter
·
#1
·
We decided that we wanted to put stone (veneer) up around our fireplace, and the fourteen foot wall that surrounds it. I did a lot of research on the internet about products and application techniques. There are a few people out there that had just gone the 'construction adhesive' route and essentially glued the stone to plywood. To do that I'd have to replace drywall with plywood, which I didn't want to do, and wasn't sold on the adhesive approach.
So we followed the instructions which appeared pretty simple.
1. Tar paper onto wall.
2. Metal lath.
3. Scratch coat (of mortar)
4. Apply stone
5. Profit.
Thats how it should have gone. Of course being a DIY job we ran into all sorts of problems. I waited till my dad was visiting from NZ and put him to work. I really couldn't have done it without his help, or at least support.
Step 1:
Remove old tile and wood trim. Easyish, just lots of banging.
Step 2:
Need to drop the harth by two inches because the new harth stone is way thicker than the old ceramic tile. This required lots of power tools and curse words.
Reinforced the harth and put the ply back on.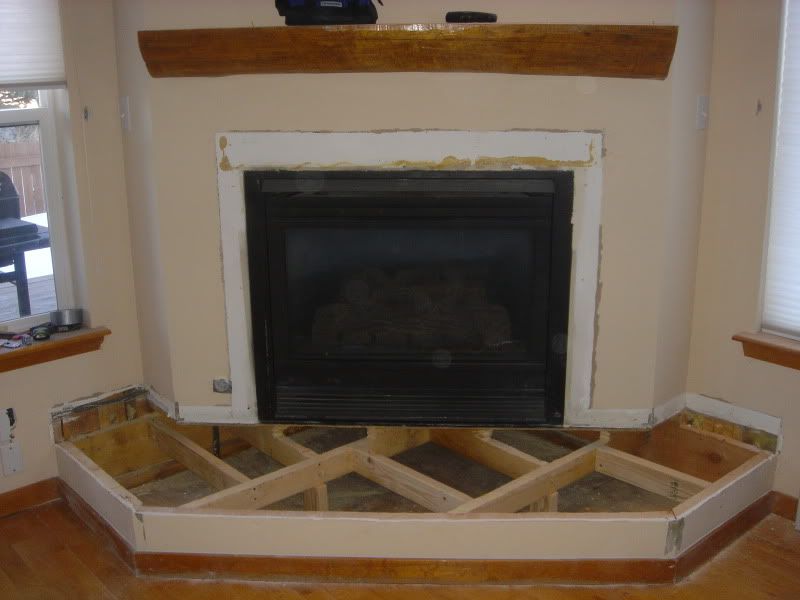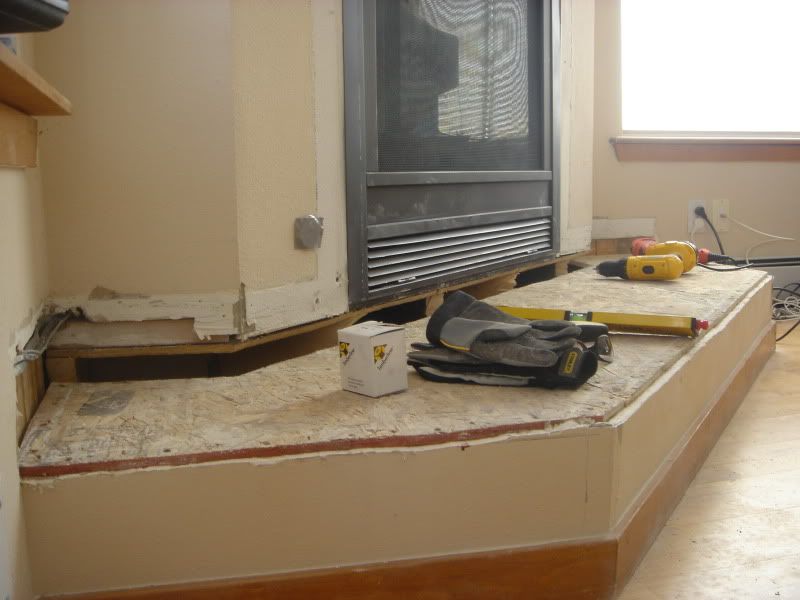 Found that there was nothing supporting the drywall behind the top of the fireplace so had to 'attach' some 2x4 in there and redo the drywall.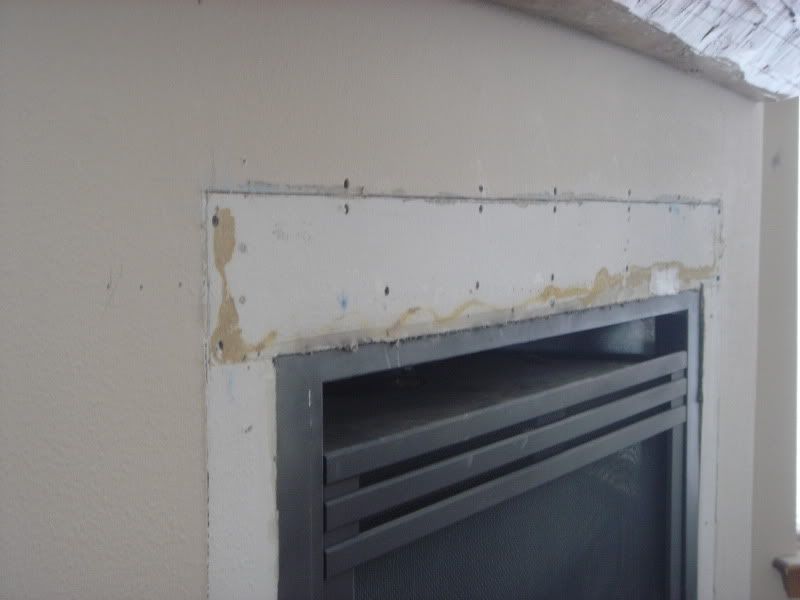 Step 3:
Tar paper up the wall. This didn't take too long. But was not fun being 14 feet up on the ladder with a roll of paper in one hand and a staple gun in the other. Thats when we went and bought a ladder stabilizer, so worth the money.
Step 4:
Lath. First we had to use a stud finder to find the studs and makr them up with chalk so we knew where to attach the lath. The lath would support the scratch coat so needed to be into the studs.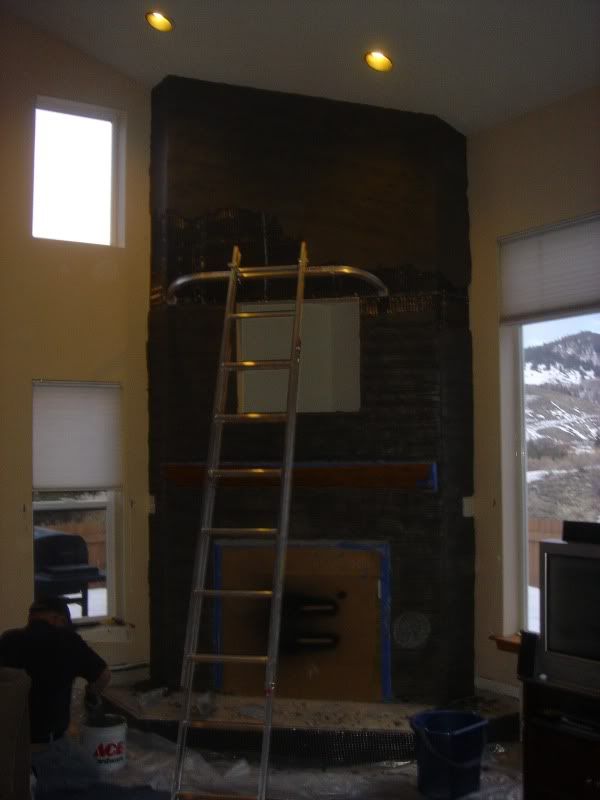 Step 5:
Scratch coat. This was my first time using mortar. Took longer than expected but wasn't too bad. A bit messy and again tough being up the ladder with a bucket and trying to apply the stuff.
Step 6:
Apply the stone. Started at the bottom and worked up as this technique had no grout. Was surprised how quickly the mortar on the stone attached to the scratch coat. We definitely learnt quickly. I wish though I could go back and re-do the bottom as my technique is much better now.
Step 7:
Harth stones. Pain in the ass. My tile saw blade wasn't thick enough to cut through the two inch think harth stones. So I had to go buy an angle grinder. Stones were heavy and hard to place and get even. They're not as even'level as I would like and one drives my wife crazy but I'm not pulling it off!
Step 8:
Continue stone up the wall.
Took way longer than anticipated. Ran into a number of problems along the way (to be expected?). Looks sweet! I now has skills!