Doing some work on the basement still and I'm running a 3 way light circuit to control hallway lights ect, so I have a 12/2 and a 12/3 run going to the box. I have been using regular Carlon single gang boxes that has the wire knockouts throughout the entire basement for light switches and outlet boxes where appropriate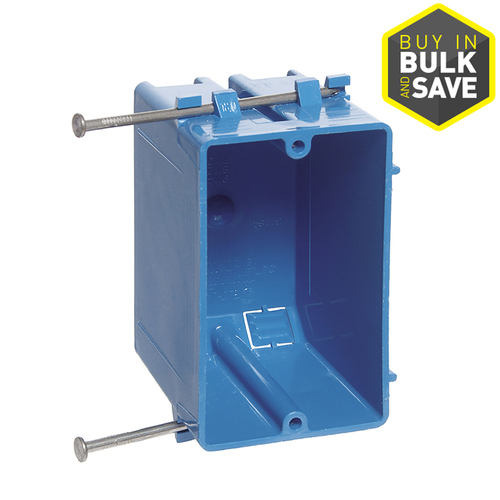 and had a question about the 3 way application that I couldn't find an answer to in the code book.
Being I'm running a flat cable "12/2" with an oval cable "12/3" I didn't like the idea of using staples in that case so I'm securing them to the stud using stack-its. Does using stack-its suffice as proper mechanical securement in these types of boxes, or should I use a box that has a mechanical locking device on it for the NM? I know in the the other types of boxes there is actually a tab that locks the NM down in the box, vs having it just hang there and be secured within 8" by a staple. I'm just wondering if the wire would be properly secured being the stack-it's more or less guide the wire they don't lock it into a position. It's not a huge deal to get a different box and redo that one, but figured somebody on here would know the answer and point me to the location in the code book. Again I looked and didn't have any luck finding a reference. Thanks guys.