On my boiler I use a taco 3 zone switching relay recommended by Beenthere. This switch controls everything. Don't know if it will work for you. Beenthere help me set mine up about 4 years ago. Everything still working fine.
Please post some pictures of your boiler setup. Thanks.
Please wait for the hvac techs to respond.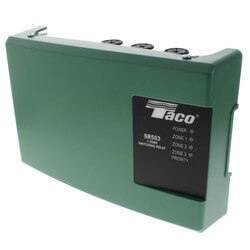 http://s3.supplyhouse.com/manuals/1351150925280/85270_PROD_FILE.pdf