Discussion Starter
·
#1
·
Thanks for the help in my last thread. I now know what I need to accomplish.
I have a ridge vent that seems to have some soft screen material nailed down under the ridge cap kind of like this:
And the wood appears to be sliced open in the attic along the ridge to allow venting. It is not opened very wide though. I estimate less 1/2" to 3/4" wide and it wasn't cut very even. I plan to replace the ridge cap soon for venting hot air and to fix the shingles because the inspector told me that it was very deteriated even though you can't tell from the ground.
Anyway, today I am trying to increase the intake area by a lot to accommodate my new 1300 cfm fan. The soffit holes are just not cutting it and the heat drop is not very exciting. It works but not fast enough for my liking. I live in so cal where it will get to 110 F outside in July occasionally. I can imagine the attic will push 150 F at that point.
I have the fan on the west side gable and one of these on the east side (just cleaned the screen):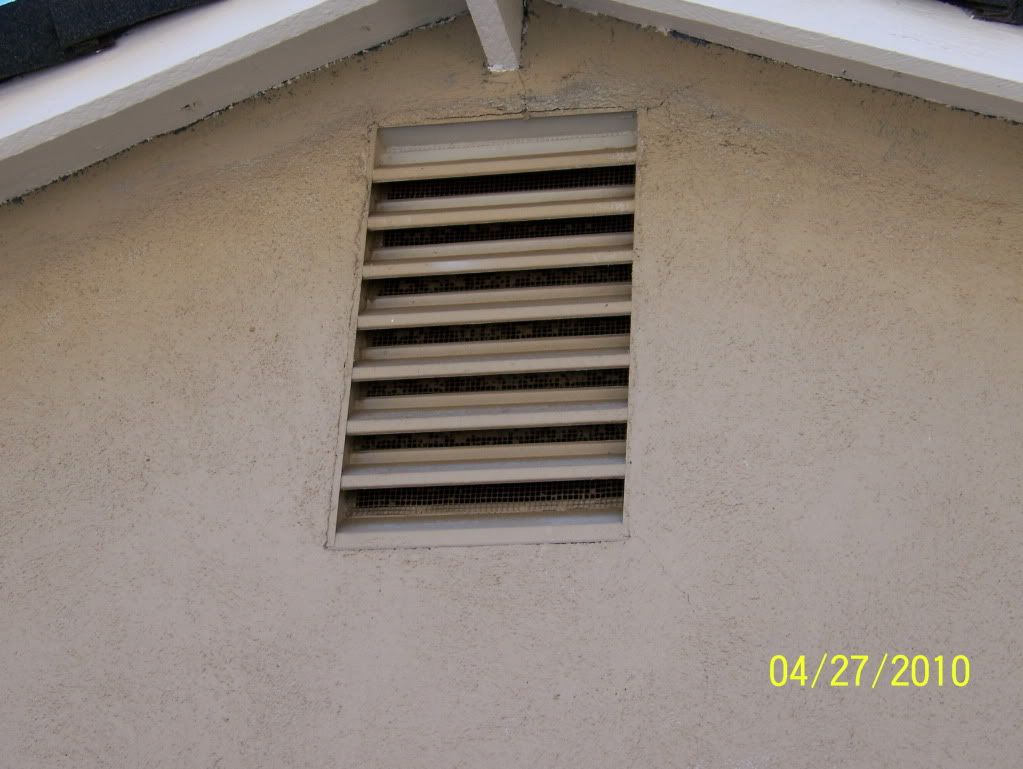 and 1 of these (1.5" x 8" hole on 3.5" x 22.5" board) in the front (north side) and 7 in the back (south side)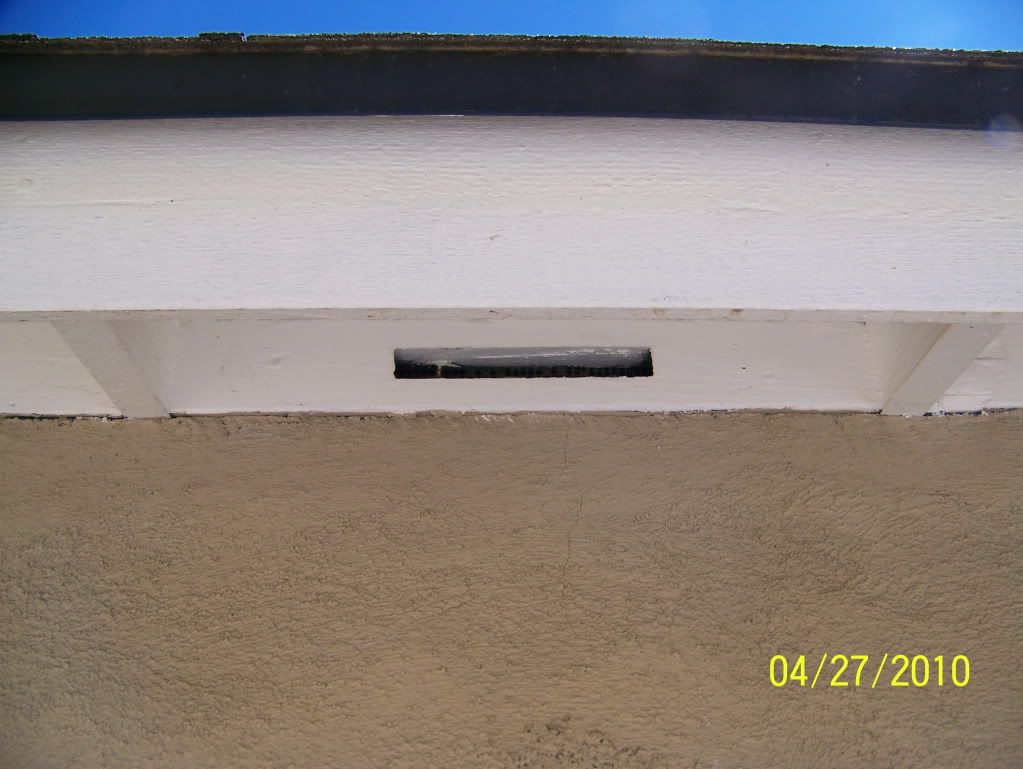 Total there are 4 spots to mount a hole in the front and probably at least 10 spots in the back (counting the holes aready mentioned. So I plan to install 4 soffit vents in the front and probably expand the 7 holes in the back to match the ones in the front. I am open to any suggestions.
So I was at HD and Lowes and both had a very sorry selection of soffit vents. They seemed very flimsy and cheap. They were not much better than a beer can in thickness. I bought 3 to test out and none of them fit.
My work area is only 3.5" x 22.5" as you saw in the pic. So I can't use anything wider than 3.5" with a hole that can't be more than about 2" wide. So I noticed these in the register section. They are for inside but seem very well constructed. This one is a little under 3.5" wide and 13" long and fits perfectly widthwise. The hole is 2" x 12" square.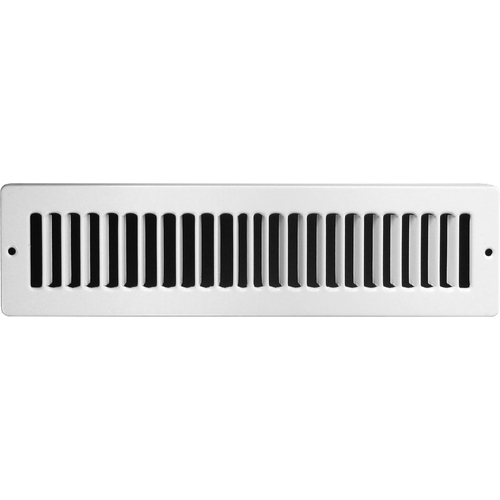 I also want to install baffles on each of the vents. The attic is a mess and the existing vents are surrounded with clutter. I am looking at these but don't know if they will bend to fit my roof.
http://www.homedepot.com/webapp/wcs...ooglebase-_-D22X-_-100388319&locStoreNum=6644
Any advice would be appreciated.