Discussion Starter
•
#1
•
OK heres the story:
A few weeks ago I was looking at my plumbing behind my shower and noticed a leaking valve (right side, hot water). You'll see the pics and know why I chose teflon packing vs. replacing all the internal parts, you cant remove the valve parts due to its proximity to a 2x4.
Now a few weeks later Im getting limited hot water to my shower. I shut off the cold water valve and turn on the hot water to the shower. its apparent that the vavle will no loger open all the way and is limiting the flow of water. FYI there is plenty of hot water in all other faucets in the house.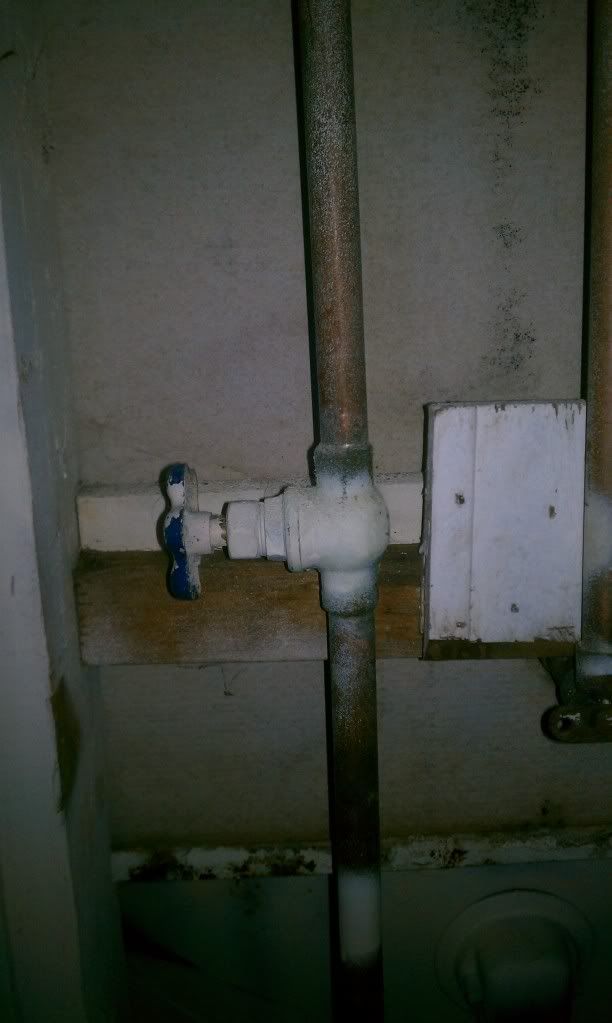 I've never soldered (except for pin holes in a gas tank), but have most of the necessary tools. Im also reading through this,
www.diychatroom.com/f98/how-solder-copper-pipes-39020/
.
But how do I go about tackling this job? Lets pretend I know next to nothing but can be taught.
Thanks guys.