Discussion Starter
·
#1
·
Hello,
I'm moving things around for my wife to make room for a tub that she will be grooming dogs in. I have an existing 2" standpipe that I put in last year...I'd like to extend that to a total length of approx 10-11' from trap to stack. In this run I'd also like to tie in a basin and the new dog washing tub. My question is how would this best be done?
Below are two pictures of the current setup. For now I'll be running 2x4 braces from slab to joists to support the drain line until the basement gets finished when it will all be done for a final time. And I'll also ensure the usual 1/4" per foot slope and use all the appropriate tees. The washer and dryer will be moved to the right with the basin between them, the dog tub to the left of that.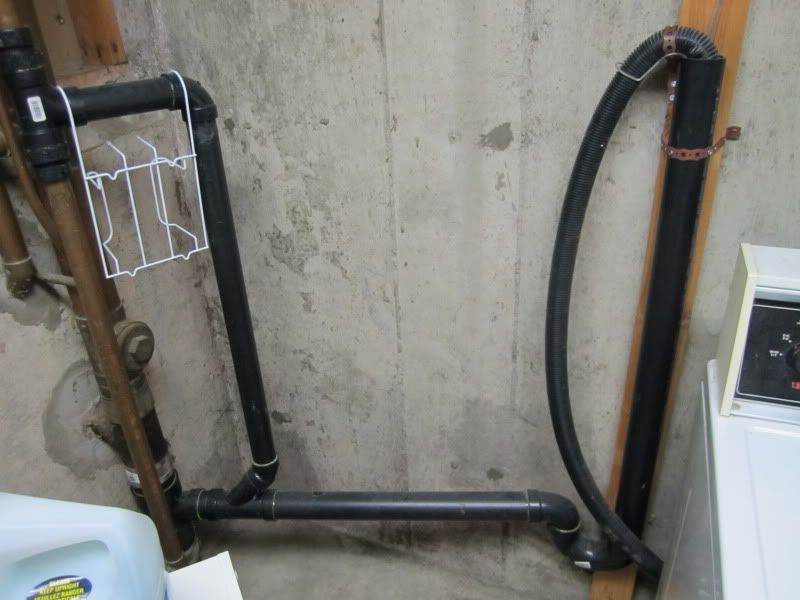 Here's what I'm thinking...I'm particularly concerned with having the washer send suds up either one of the tubs as well as how high the vent line should be (it has to be above the waterline of both tubs and the top of the standpipe correct?) Please scrutinize this and make any suggestions. I'll try to reply to questions ASAP. Thanks a lot for your help.
Thanks!
Pete