·
OregonThe Shower me state
Discussion Starter
·
#1
·
If this isn't the right forum I think but given all of the work done in this section I thought it may be appropriate. I have a pair 85-323A's seem to continue charging without going to standby mode as they did when they were new.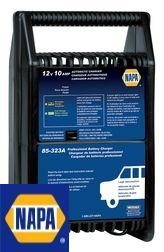 I ran a voltage test on the newest and it was charging at 5.28V, the older one at 2.59V I was thinking there's burned out diodes in these guys that I may be able to repair, and get the parts from Mouser.com or somewhere.
I was digging on some YouTube vid recently and it seems the large footprint chargers can be rebuilt by means of checking out the rectifier or the thermal switch. Since these two have low voltage rather than none at all I may be looking at a portion of the diodes being burnt out if I'm barking up the right tree. The internal components look familiar with that large format charger I saw on YouTube. Given as this is the small homeowner size it looks like the 85-323A has a sealed rectifier;
I learned how and checked out the bridge rectifier yesterday with my multi meter and the diodes seem okay. So a Voltage Regulator circuit on the board that may be the cause, the internals of these old chargers is rather simple and I'm hoping to get to the bottom of this. On the other hand as NAPA no longer carries this type of battery charger anymore that may be an indication that they're just build shoddily and superseded.
I was able to find the Battery Tender Plus (1.25 Amp) charger
that I used to use on my turbo Z bike, it still works so I'll use it to keep my secondary battery on my Jeep up to snuff in the meantime.
Here's what the innards look like on these chargers, and I found no sign of overheating anywhere;
...and here's a close up of the circuit board;
I'm told from another forum that the issue may be with the Zener Diodes
on the board, does this sound right?
Thanks and a lift of the lynch lid for any help and advise.
Gus