Mystery concrete cylinder buried in my yard
I have a number of 20x20 paver step stones in the backyard.
Some of these stones have been pushed up by tree roots. So this weekend I removed about a dozen of these step stones to expose the roots to see if I can do something about it.
I found a round concrete disc about 12" in diameter under one of the step stones. I thought it's a round step stone. Turned out it's thicker...Turned out it's A LOT thicker. Like 14" thick.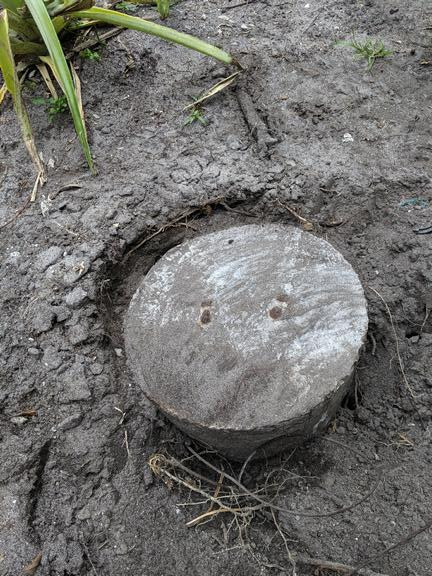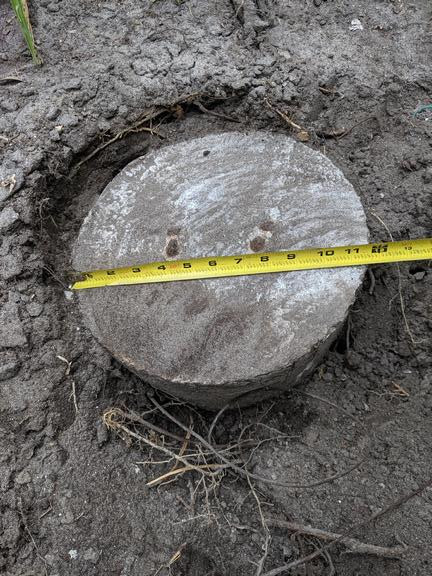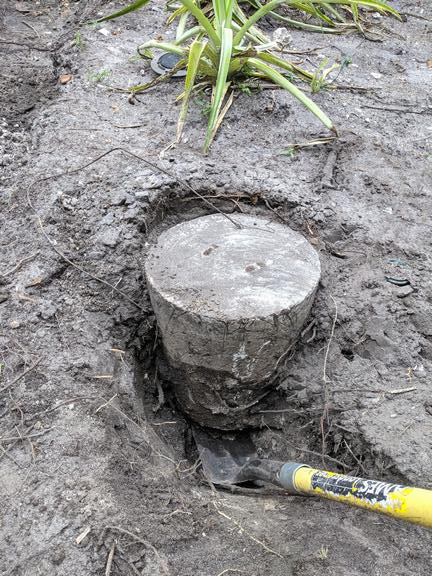 Any idea what this may be? It's solid. It's not sitting on anything, nothing but sand sitting under it.
There are two dots on top, it may be a metal handle that rusted out?