Discussion Starter
·
#1
·
I was measuring my basement as I want to start finishing it, and noticed that my hose valve burst again. Thankfully it was off from inside!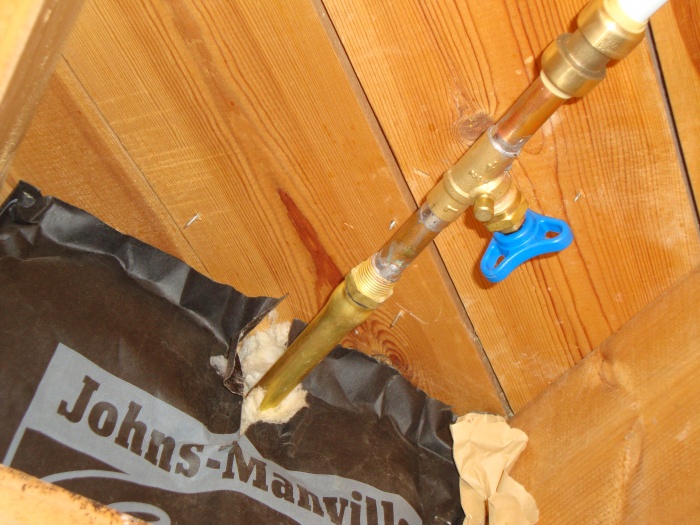 The exact same thing happened to me last year. This one I got a pro to install figuring I must have done something wrong when I installed mine.
I am not about to turn it on right now to confirm, but pretty sure it's not suppose to be bulged like that. :huh:
It's a frost free, which is left on outside, and that blue valve is closed. This probably happened recently as we've been getting -40's.
What should I do to stop this from happening every year? It's getting expensive having to replace this each spring. Oddly I have a frost free on the other side of the house and it's fine. That one makes me more nervous given it's near the electrical panel, all I have to say is I've been lucky.
I'm wondering if leaving it open left the cold air travel through the pipe and turn into frost, then eventually expanding. I'm thinking I will need to install some kind of heater on there. Maybe coil some wire and pass low voltage current through it or something.