Discussion Starter
·
#1
·
So earlier this year I went into the attic and realized I had mold growing in the attic and alot of it. I had a few estimates and all were extremely high. I ended up going with this company out of Ohio, Safe Mold Solutions. Guy came by did remediation and supposedly fixed my ventilation problem. On my house I have eves in the front and none in the back. So he installed vents throughout the eves and pulled insulation back and for the back he installed roof vents and closed up my gables vents.
This is what the back looked like before vents. Notice where the snow melted. Thats where the mold started before. We figured it was heat transfer from that semi flat roof to the regular roof.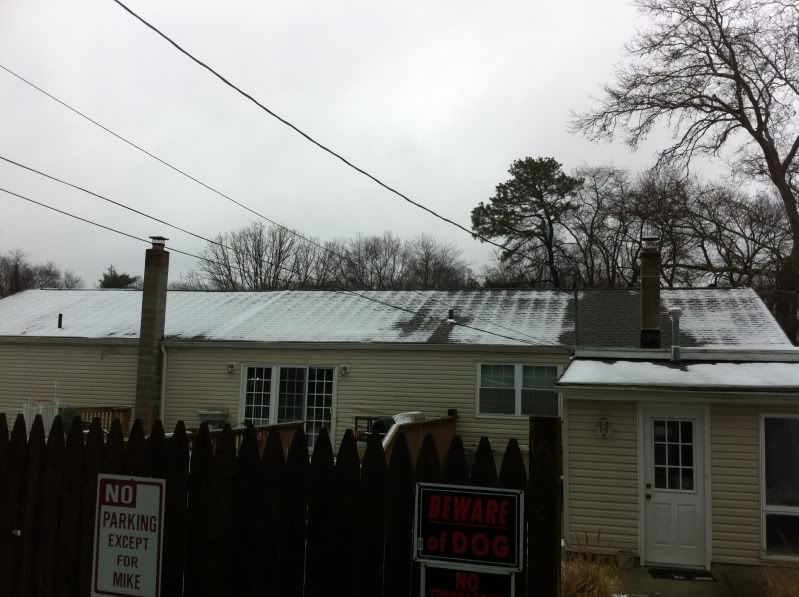 This is what the back looks like with the vents.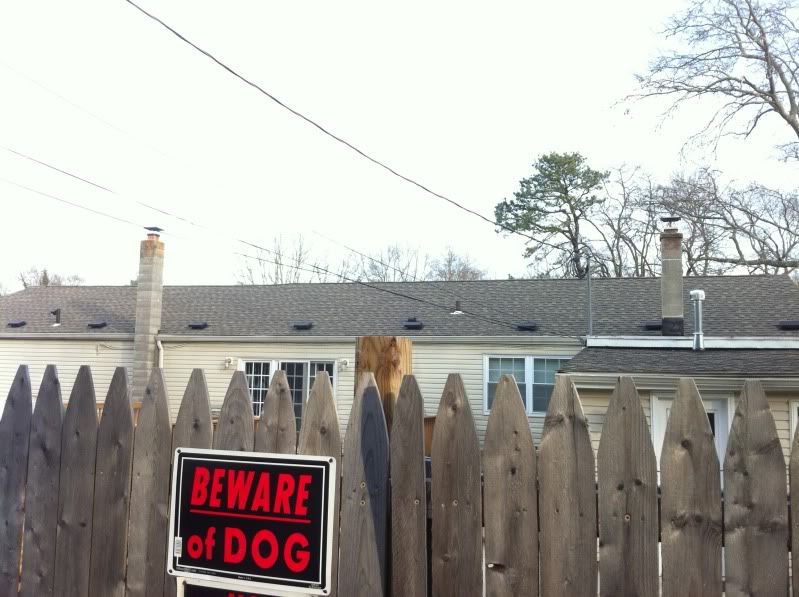 This is the during the recent snow storm after hurricane sandy. Same area melted. Interesting enough the boiler was NOT running (not working atm). And is the same place the mold is growing again.
I have also have a gas fireplace that I have been using since the boiler doesn't work. The area where the transferring of heat was happening, I closed up probably a week and a half of using the fireplace.
In addition to all other information provided I felt that it was too humid in the attic so I re-opened the larger gable vent on the right side closest to the mold and reinstalled the fan that was there and put a DuoStat thermo/humidistat in there. 2 days the fan hasn't stopped.
Any suggestions on ALL of the above. Mold, ventilation. Anything. I dont know what to do anymore.