Discussion Starter
·
#1
·
I have an exterior wrought iron gate, where the dead bolt latch plate for some reason was notched out in a "C" shape instead of a rectangular hole. The plate is 5-3/4" long, 1-1/4" wide and the bottom of the notch is 1" above the bottom edge.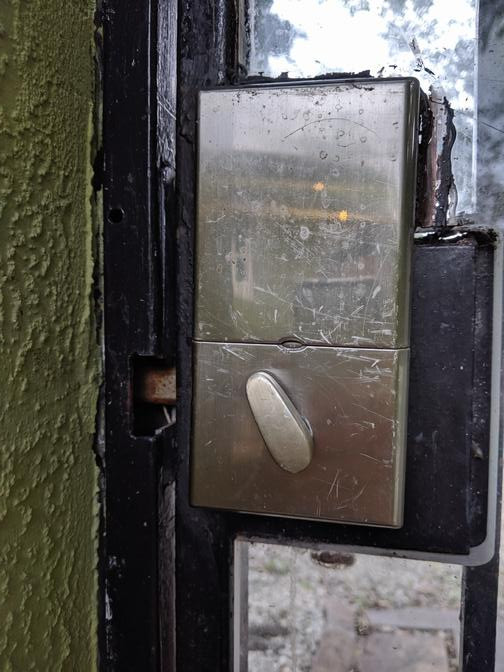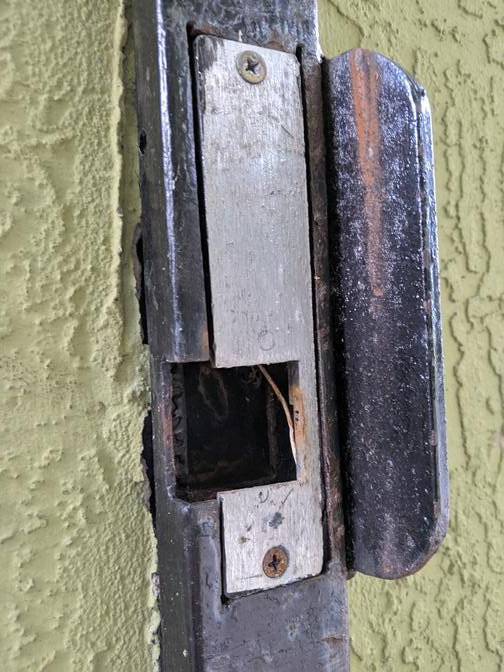 The dead bolt is long so it does lock, but because of the notch it has too much play and when it's windy the gate keeps banging the metal jamb.
I doubt I will be able to find a latch plate that fits exactly what I have. What is the best way to fabricate something that works? Do I take an aluminum ruler, cut it to 5-3/4" long, then use something like a Dremel to cut a rectangular hole to fit the bolt?