I need extra space for my tools and other garage toys, so I figured I would see what lies behind the sheet rock under my stairs. The wall is in the garage, so making a mess was no big deal. I cut a 4"x4" square and moved the insulation out of my view. The inside looks great for what I want! The question: After I cut out an area big enough to move into that space, do I need to insulate that room from rest of the house? If so, do I need to put dry wall over the insulation?
Where the black square (duct tape) and above the garbage cans is where I want to cut the opening. To the left is the stairs and hallway. There is currently only insulation behind the wall that I plan on cutting. The rest of that space has no insulation right now.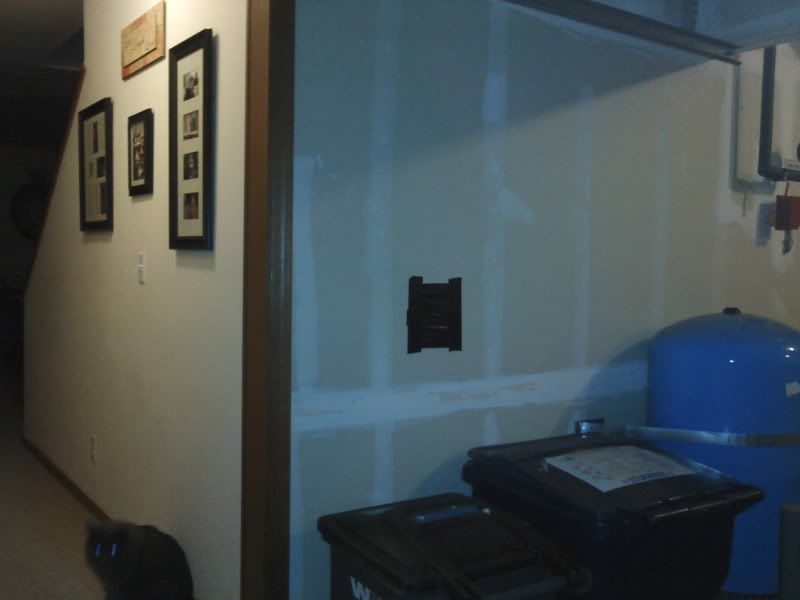 I'm pretty new to this kind of house work DIY stuff, so I apologize if this is noobish.