Discussion Starter
·
#1
·
My inspector me be easy to get along with...but he is not one to cut me any slack on things being done right.
I'm ready for my plumbing inspection (2-story addition)....and he want's me to fill all of my drains with water for a leak test. This means I have to cap (again) the main 3" line where it connects to my existing sewer line underneath the house....
In this pic, that point is just before the pipe goes into the footing...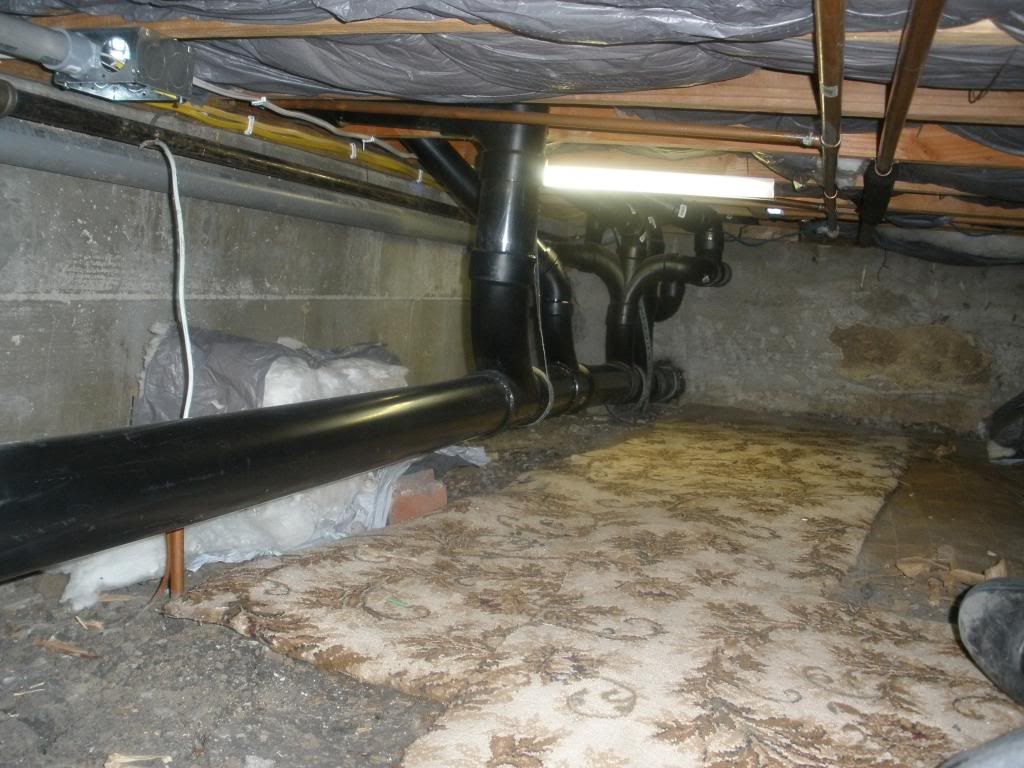 I have all the rubber caps...(I thought about gluing on ABS caps but the rubber ones are just as cheap...and I can reuse them)
Doing some quick calculations...it's about 25' from the crawl space to the top of my lowest vent stack...that works out to about 10.8 psi of water head at the bottom of the plumbing run.
Can those rubber caps handle that kind of pressure?
I already have the washer/dryer installed and working....so I need to plug the hole in the washer drain....for that I was going to use one of these.....it could have as much as 8 psi on it. Can it take it?
On the ground floor, I'm thinking that maybe I should use the ABS caps glued to the pipes...then cut them when I'm ready to actually install the drains.
Input?