Discussion Starter
·
#1
·
Hello!
I'd like to open up the wall between our kitchen and dining room in our 1950's era ranch. The wall is definatley not load bearing.
I'd like to open it up like this, and have one big open "L" shape. It will give us a small peninsula type ledge between the two rooms. I thought about knocking out the whole wall, but I'd rather not mess with trying to match up the different types of flooring, (vinyl in the kitchen and wood in the dining room).
Anyway, how would I frame something like this? I figure I could frame it like one large 8 foot wide door with a header across the whole span, and then build a peninsula that would actually be the short 4 foot wall section.
But I'm worried the short 4 foot tall peninsual wall that would be created between the rooms would not be strong enough. Mainly because there wouldn't be a king stud on the right side of the opening where it meets the doorway. A good hip check or two from a drunken relitave might knock it inward or outward and cause cracking.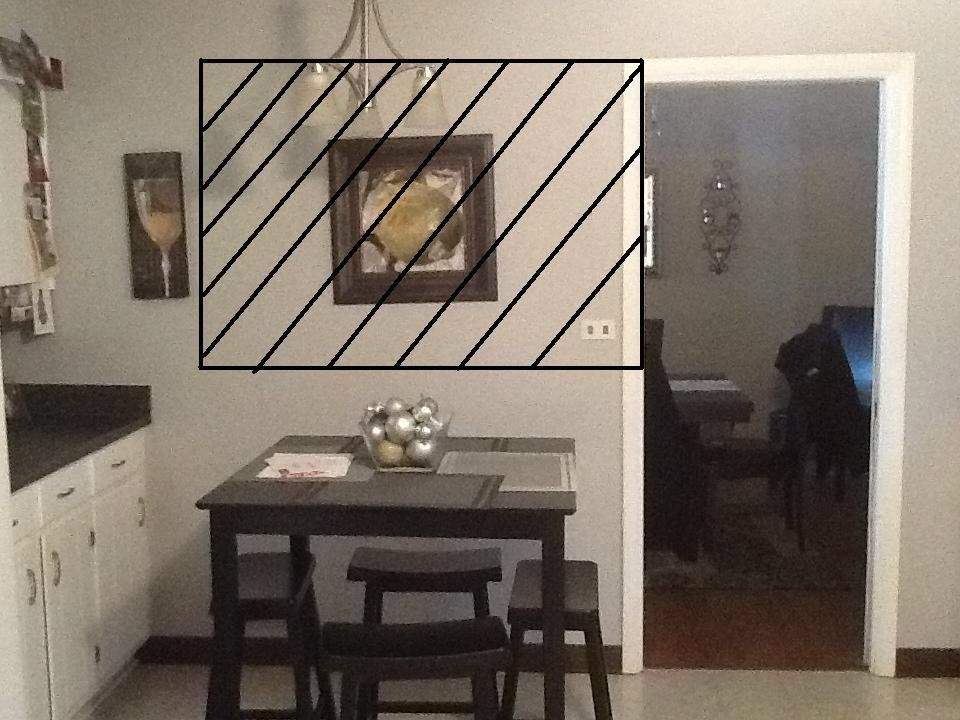 I could also just frame it like a normal window like this. I know this would be much easier but I'd rather not have the 1 foot wide vertical wall seperating the window from the doorway.
Any thoughts?