Discussion Starter
·
#1
·
There was a flash flood in south Florida last week - worse I have seen in decades - much worse than the flood we get from hurricanes. My garage was flooded with standing water and a bunch of stuff I had to discard.
I also noticed two junction boxes on the outside wall that was partly below the water line.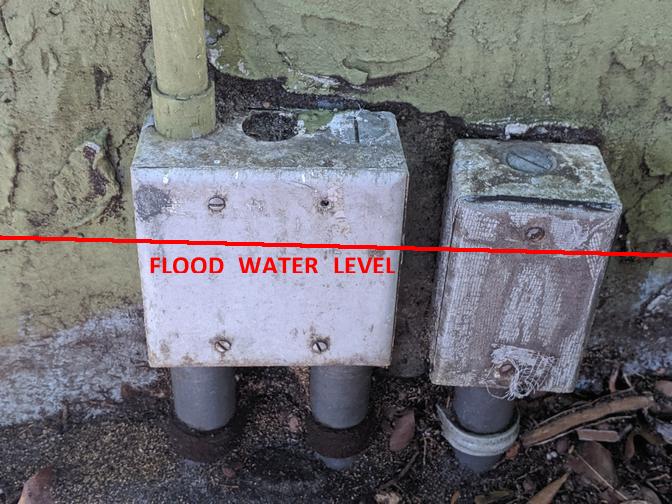 These lines were fed from the panel via PVC conduits inside the crawlspace. From there via PVC conduits to post lights, pond pump, driveway gate motor, exterior receptacles etc... They all seem to be working after the water receded.
I have not tried to open the boxes yet. I am sure it's wet inside. I assume the springs inside the wire nuts would be corroding very quickly? I can't raise the boxes to a higher location due to limited slack in the wires. Anything I can do to help to situation (besides opening it up and let it dry up and replace all wire nuts say with waterproof nuts)?