Discussion Starter
·
#1
·
Ok..first post so hello to all of you and thank you in advance. We're taking ownership of this beauty in a few weeks and have some pretty advanced DIY stuff ahead of me and I'm starting with these issues. Any or all advice will be extremely gracious.
First..the main beam is rotted and broken from some genius boring three..THREE toilet pipes through said beam and then add some leakage. The beam runs from the foundation to the chimney where it rests and another beam..much longer starts on the other side of the chimney and continues to the other side...that beam is in good order. All the joist that run from this beam are kind of hap-hazardly attached and there are none that run directly from the beam to the sill plate. ALL of the joists that run from the beam are rotted and need to be replaced. Should I replace the main beam..hang joists and run them all the way to the sill (all that plumbing is gone anyway..day one) or should I replace joists and add a steel beam below the joists to support them? How do I support the house while this beam is out?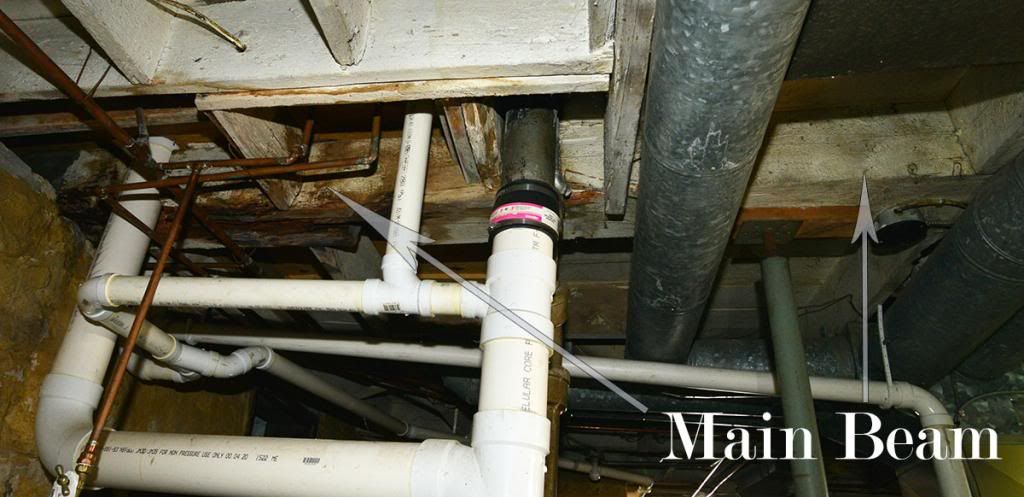 Second: one side of the house has a small bay window with what is a very..very scary foundation wall..any thoughts?
Third: opposite of the bay window is another foundation add-on. The floor above is broken and slopes dramatically toward the foundation. There is no sill plate...at least not a wood one. There seems to be buckled steel plates where the joists sit and they are in good shape. Should I jack this up and simply add a wood sill when it's level?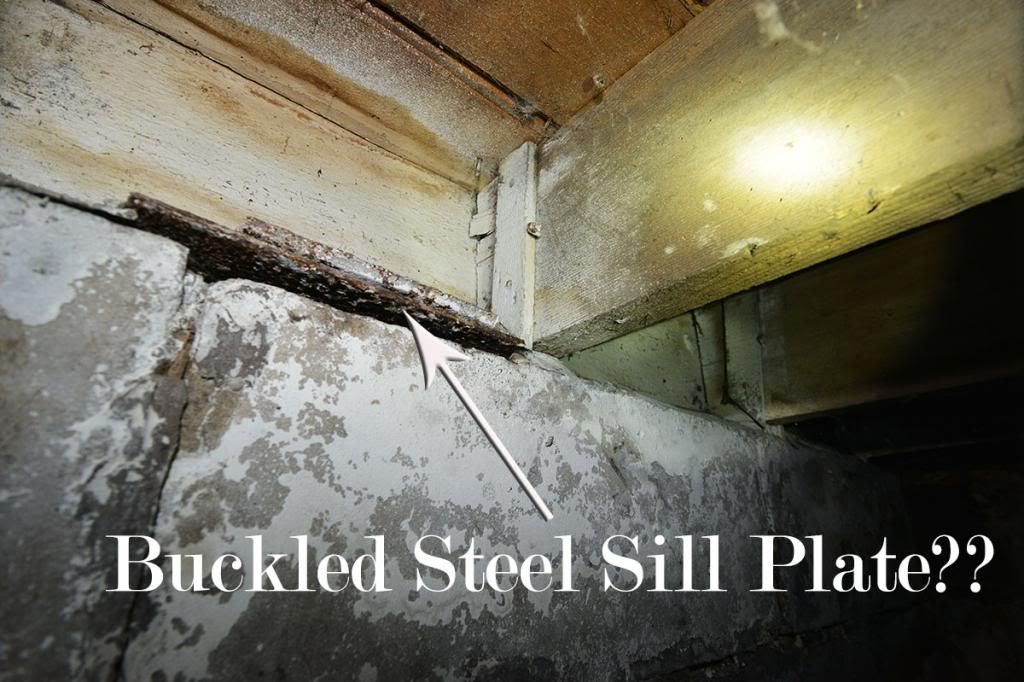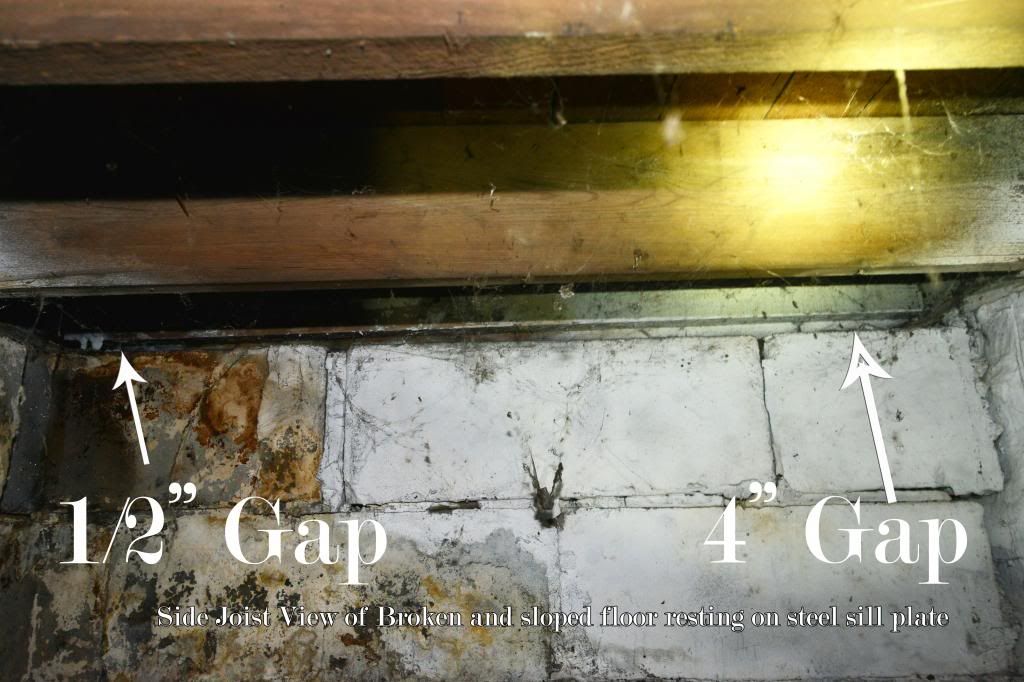 Fourth: Where the joists go into the sill area in the main basement area...there are these bricks? What purpose are they? I'm assuming they are weather proofing or to keep the joists straight. Removing them is not going to reduce structural integrity?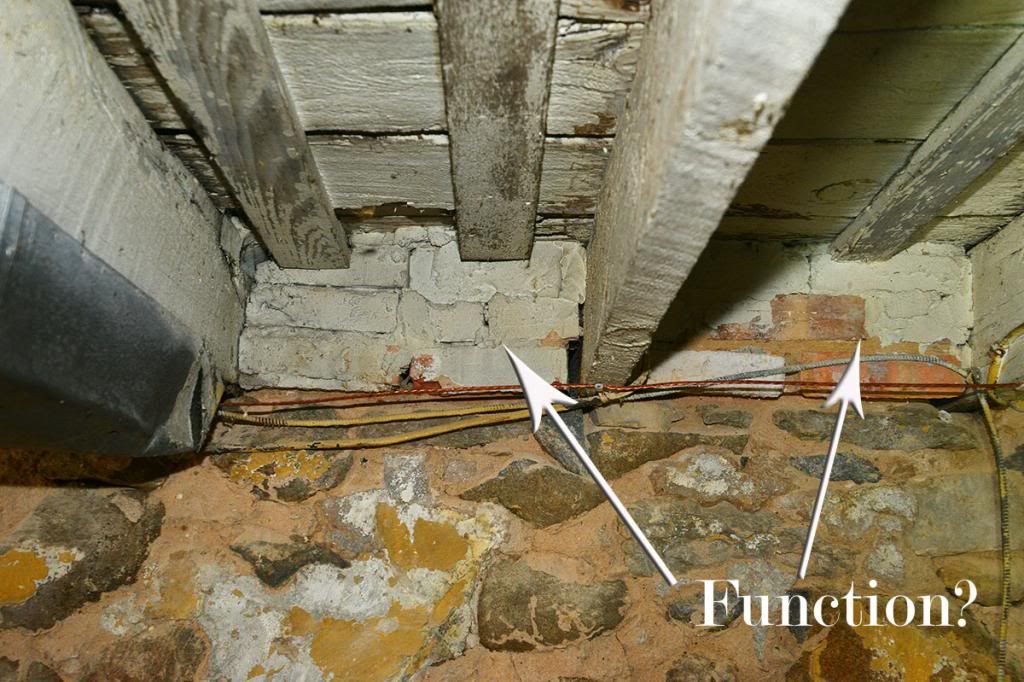 Thanks much...