We have a 2,300 sq. ft. single story, southwest-style home that was built in 2004. We get some heavy monsoons in the summer, but is usually pretty dry the rest of the year. During a recent heavy monsoon we had some roof tiles come off and a leak that did some ceiling damage. That has been repaired, and when the roofer left he mentioned I should get an attic fan up there. The temps here in Tucson, AZ can get over 110 F and I'm assuming much, much hotter in the attic.
I've been doing some research on attic ventilation and now I'm concerned the attic isn't properly ventilated, and I'm not sure a fan will help. Basically, our attic has two very large gable vents (I'm estimating 48" x 24-36").
East: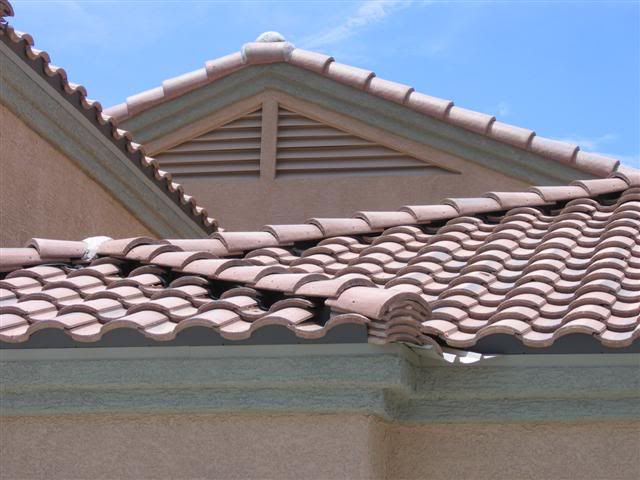 West:
But as far as I can tell, there don't seem to be any soffit vents or anything else on the lower line of the attic: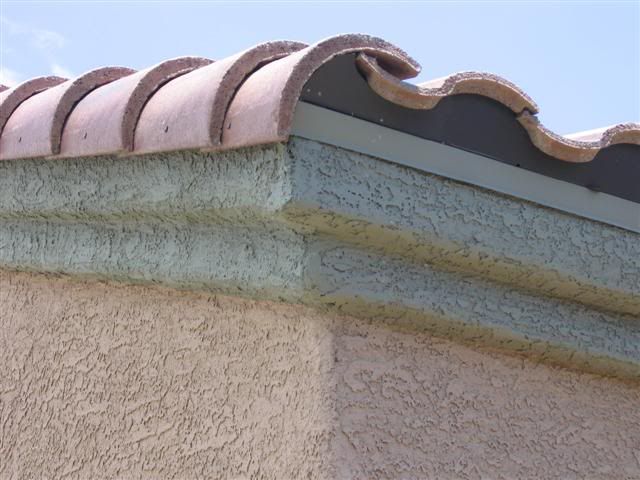 I thought building codes required attics to have soffit vents? Am I missing something or is my new home not built to code?
Second, will putting an attic fan on one of the gable vents do that much to help lower some of my cooling costs? Any advise will be greatly appreciated!