Hello,
I have a bathroom adjoining the room that I'm renting, which currently has only a bathtub and no shower unit: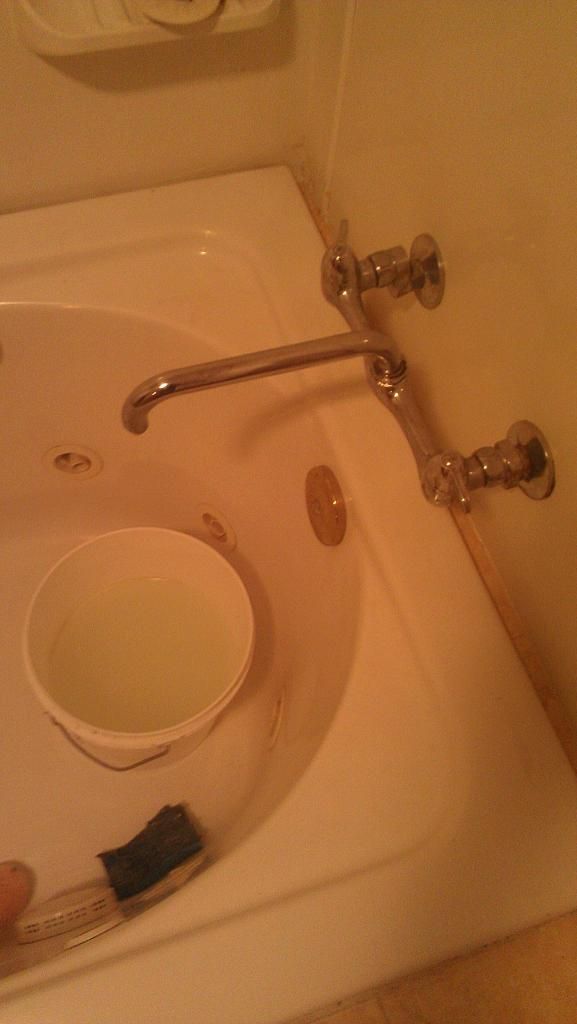 Because there is a small trough between the porcelain tub and two of the walls, people have recommended that, if I install a shower, it should have a wrap-around curtain within the bathtub itself.
So far, I can think of at least three options for how I would install a shower unit in this tub, but there are problems with each of them (at least for someone with my lack of experience).
1) I could take out the existing spout, and install a vertical pipe and shower head in its place (supported by the circular curtain rod attached to the ceiling). However, I removed the spout and showed it to the employees at a local plumbing store, and they seemed to think that the screw-thread pattern on it was proprietary, and only a fitting from the original manufacturer would work as a replacement. Based on these pictures of the spout and the main faucet unit that it fits into, do you think that's correct? I can provide other pictures/measurements if that would help.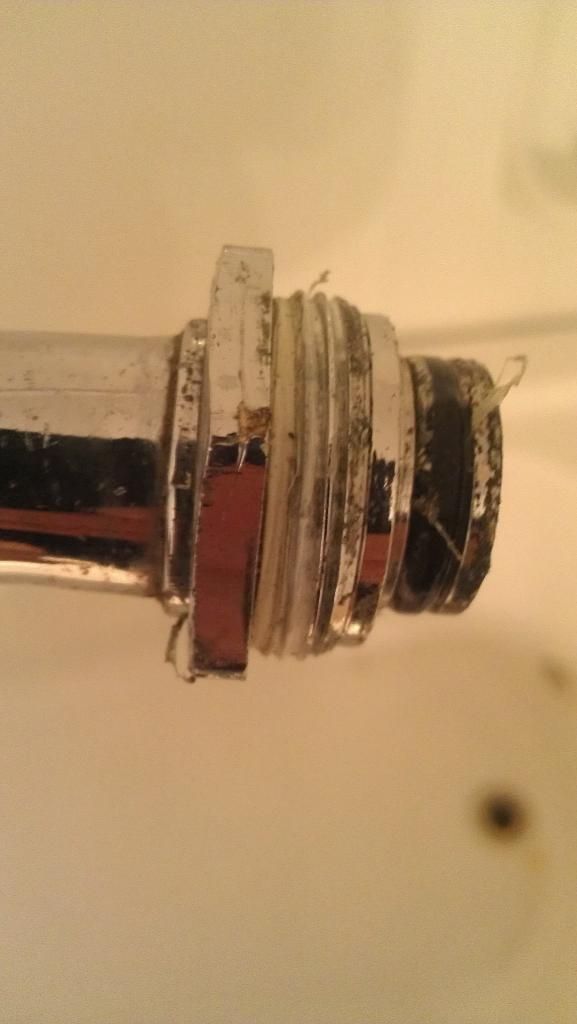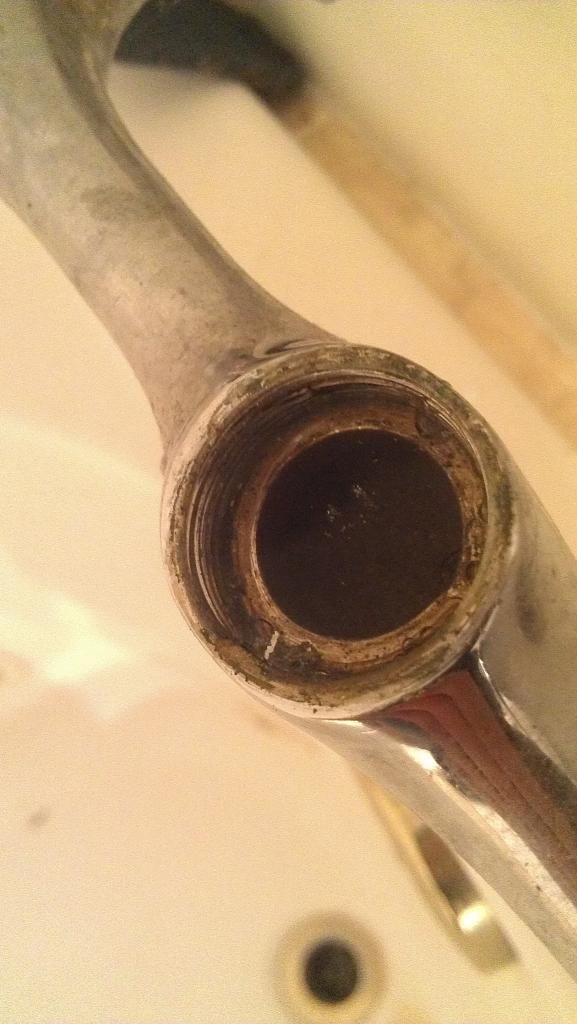 (Unfortunately, I see no indication on the faucet itself of who the manufacturer is, and my landlord doesn't know either since the tub predates him buying the house.)
2) I could remove the faucet unit from the wall and put in a brand new shower unit. However, the center spacing of this faucet is 8", and all the shower units (of the kind I'm looking for) that I've been able to find so far have 3+3/8" spacing on the faucet.
Is there an adapter of some kind that would allow me to fit a 3+3/8" faucet into this outlet, or would I have to make deeper modification(s)?
As you can see in the photos, the wall that the faucet fits into is made of solid material (probably put in when the bathtub was first installed), and it seems like I would have to tear into the wall in order to modify the width of the outlets that the faucet screws into.
3) I could find another 8" faucet like the one that's there now (perhaps one like this would work:
http://www.onlineplumber.co/images/products/sm_catalog/pri01/pp69020.jpg
), and try to find a compatible shower pipe, showerhead and curtain ring. This would almost certainly cost more than the first two options (I'm hoping not to spend much more than $200 on this project), and I'd have to confirm that each of the components really was compatible with the others.
Which (if any) of these options would you recommend in this case?
Thanks