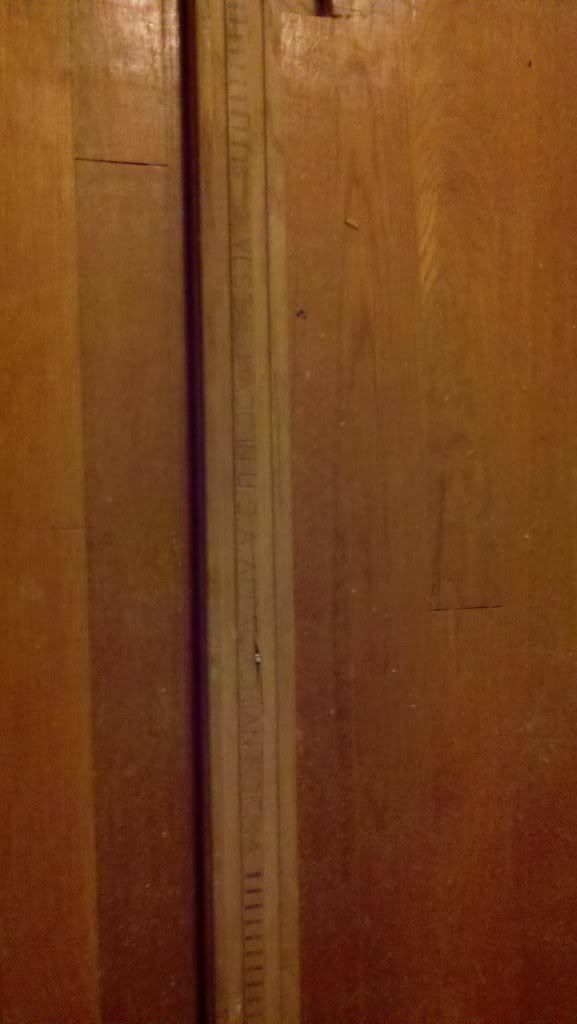 I'm hoping to identify this hardwood. I pulled up a board (2 1/4" x 3/4" and it had this written on the back:
(v) VESTAL MADE IN U.S.A. APPALACHIAN NOFMA ||||||||
As far as I know the wood is original from the house (1955). I wasn't aware NOFMA was around back then but it says nothing about the grade etc. The original owners of the house had carpeted over all the wood flooring, so it's in great shape. I'm sure it's a sand and stain as the engineered stuff wasn't available back then. Too bad whoever installed it drove one of those real thick nails through the face splitting the board
I was hoping to get more details on the floor. If I can somehow get it to match that would be a miracle :lol: Any thoughts?