Discussion Starter
·
#1
·
I have a ceiling light fixture that I would like to put in a ceiling fan.
The existing ceiling box is an octagon box mounted to an old style hanger bar nailed to the bottom of the two joists.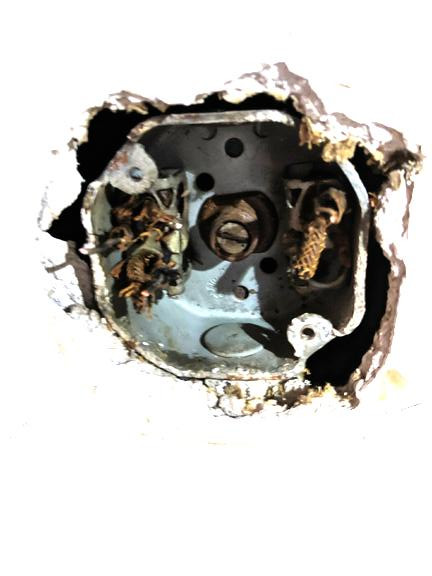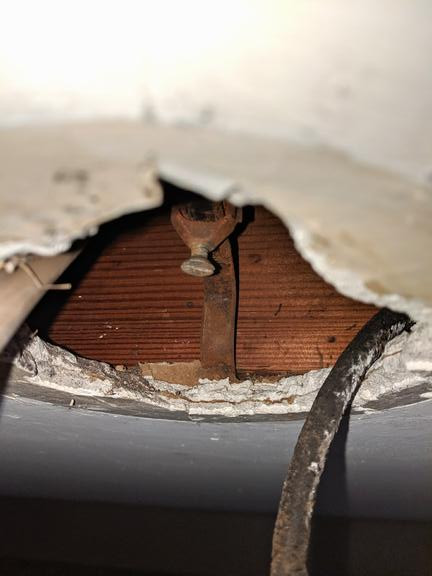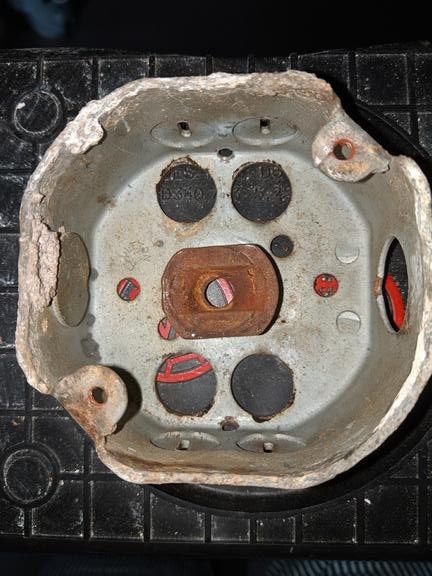 I would like to put a fan rated box with a remodel hanger - the kind that you can insert into the ceiling hole and twist the bar until the ends are tightly biting into the joists. However the existing hanger is in the way.
Even if I cut the existing bar and push it up and out of the way, they will still be in the way of the new hanger bar at where it needs to meet the joists.
Is there anyway I can work around this without cutting a hole a few inches off?