Discussion Starter
·
#1
·
We are almost done with our upstairs and are ready to start tackling our basement by installing a bathroom, bedroom and a family room.
We are currently heating our main floor by using radiant underfloor hydronic heat running in 3/8" PEX. The heat is supplied by a Rinnai tankless water heater that is 15 years old. There is no insulation covering the PEX pipe as well as no heat transfer plates. (most heat transfer plates are meant for 1/2" PEX)
The old heat source was a 16 year old tankless unit that died this past winter. I bought a new condensing tankless water heater and I re-used the old tankless water heater as the replacement heat source for the under-floor heating. Now, that tankless unit is starting to show problems so I am researching whether to go with a new tankless water heater or switch to a tankless boiler.
The temp on the main floor is set for 68* and the tankless WH running at 110* keeps it at that temp on all but the coldest days. (The WH and all the pumps and controls are in an attached, somewhat insulated, and somewhat heated garage) The Copper pipes are NOT insulated in the garage (Yet)
( See separate thread)
The temp in the basement is around 60*. There is no insulation under the concrete floor, there is 3-5" of plastic covered fiberglass on the poured concrete walls. No evidence of water coming in at all. As is normal in the high desert valley of the mountains we live in.
I do plan on removing the fiberglass insulation and put in 2" foam board. Trim it out with 1x2 furring strips to run either conduit or MC cable. And any heating option we choose. I will then put on drywall (Or hire it out, I hate rocking and mudding!!)
My wife wants to put in PEX tubing in a plastic grid module with heat transfer plates over a layer of reflective foil. Topped with cement board and then either laminate flooring, tile or carpet. The space we will be finishing in the basement is about 1000 SF. Using this system will come to about $5K. We have 2 open zones in our system so it shouldn't be a problem. Just too expensive for my tastes.
This is what it looks like: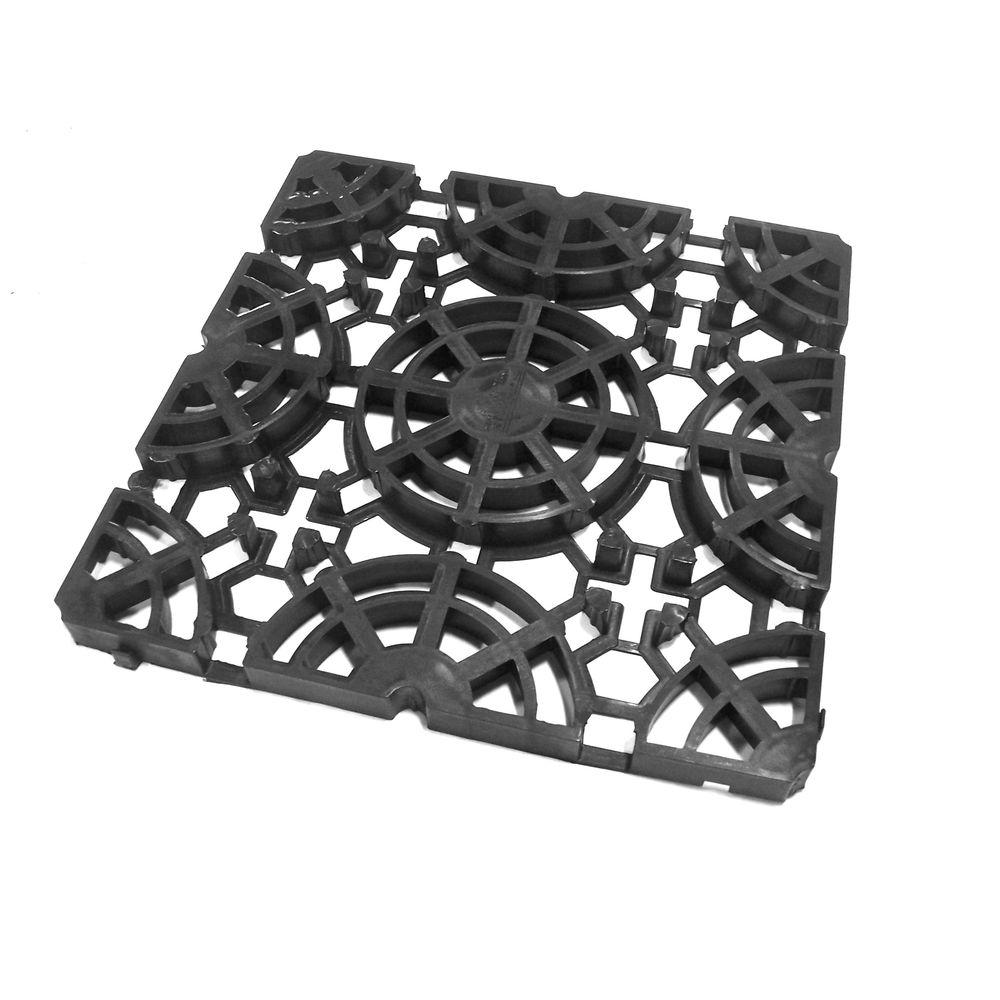 I would rather put down cork as a thermal break and then put down the same flooring. And then use hydronic baseboard heat or put the pex in the walls.
From what I have read, the foil covered bubble wrap (reflectix is a brand name) is good for underfloor heating. I am hesitant to use that as the PEX is also heating the basement as well as the main level. Perhaps once I get the basement heat in, I can put the reflectix in to send more heat upstairs.