Discussion Starter
·
#1
·
I have a screen door that fits over my front door. A little while ago we noticed it coming loose from the top hinge and then finally falling free from it. It looks like this has happened before and the previous homeowner fixed it by using fatter screws to get into the stripped holes of the frame. Any ideas on how to fix this? I don't think I can really use much larger screws because the holes are already rather large and the larger screw heads will get in the way between the door and frame.
I've attached some pictures. Thanks.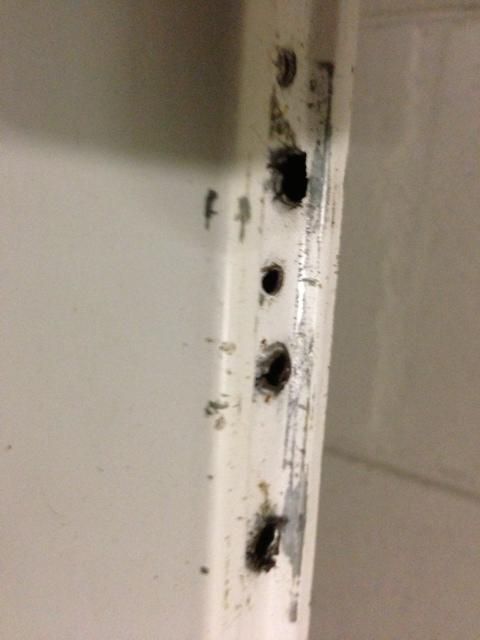 These are the three holes that the screws popped out of.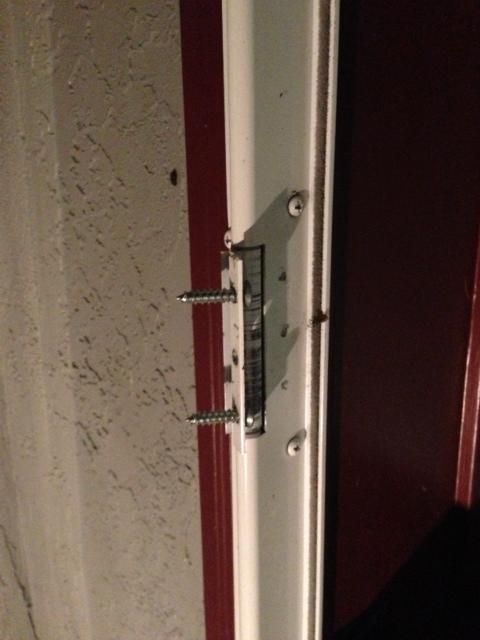 The hinge built into the frame.