Discussion Starter
·
#1
·
If you have been on Facebook lately I am sure you have seen these adds for LED deformable LEDs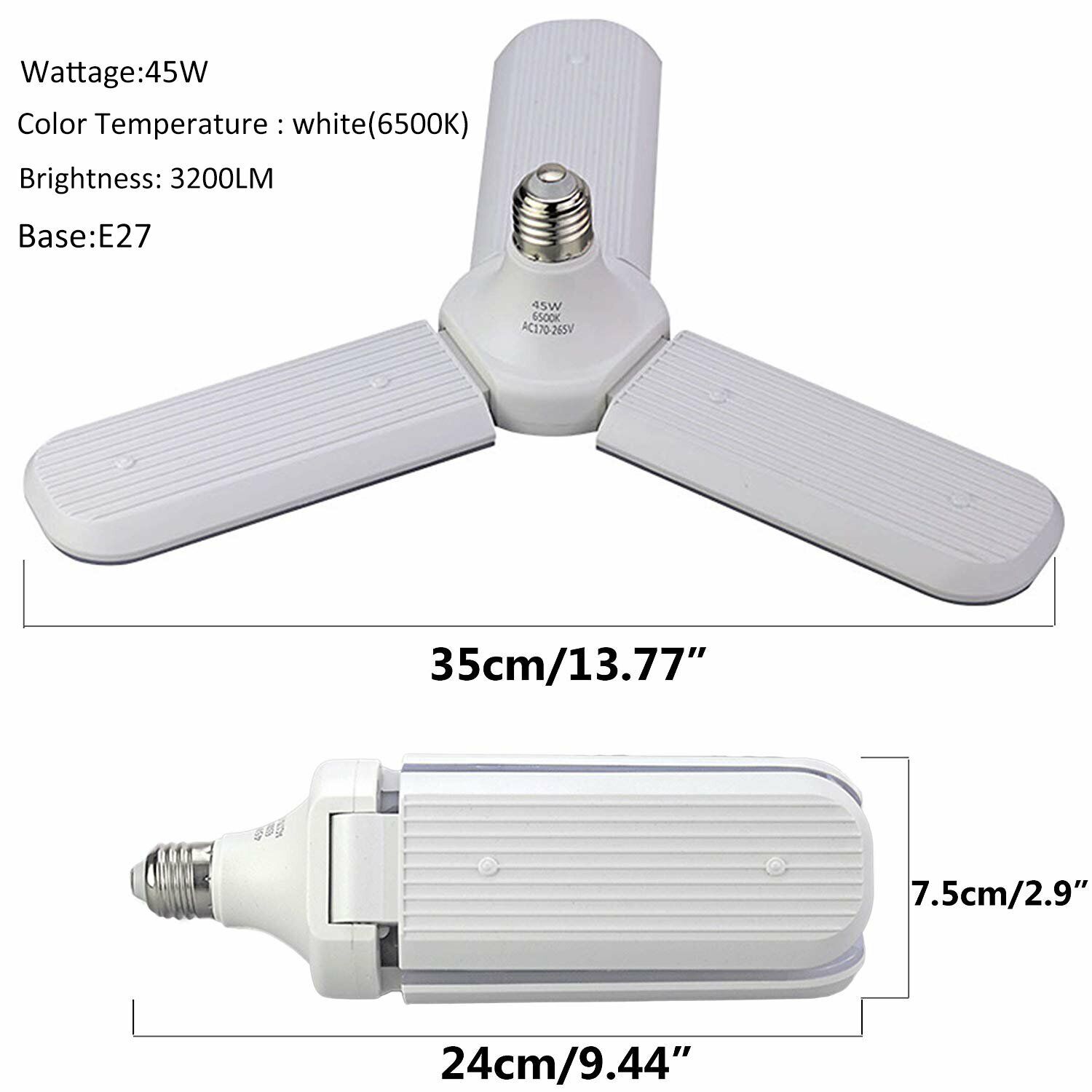 My garage is always dark even with 2 Edison based lamp holders with 14 watt LEDs, so I decided to try one. Bought one on Amazon Prime for $14 with free shipping. I really liked it so I bought another on eBay for $10 with free shipping.
https://i.ebayimg.com/images/g/iuwAAOSwihtdy1zj/s-l1600.jpg
Replaced the second one and the place is lit up like a Walmart parking lot. Can see no difference in the brightness of the lamps, how long they last remains to be seen. I would not use them in living areas as the color temperate is 6-6500K. If you are looking for a real bright light for a work area, these will do the trick. BTW they are 45 watts each, 4500-5400 Lumens.
This is a totally unpaid endorsement and all opinions expressed are solely mine.:smile: