Discussion Starter
·
#1
·
"What" you ask does a sawzall have to do with lawn care? Well....besides using it to cut PVC pipe for sprinklers....it does a great job of cutting sod.
The county recently repaired the sidewalk in front of our house and I took advantage of the excavation to put in a pipe so I could have sprinklers in the space between the street and sidewalk (prior to that, it had to be done by hand). Additionally, the grass that was there was done 11 years ago by seed....basically, it looked like crap...not to mention the uneven ground from when a tree was removed 2 years ago.
So...after the sidewalk work was done, I removed all the existing grass and graded the area....I even straightened up the wells for the water and gas valves (my OCD was kicking in).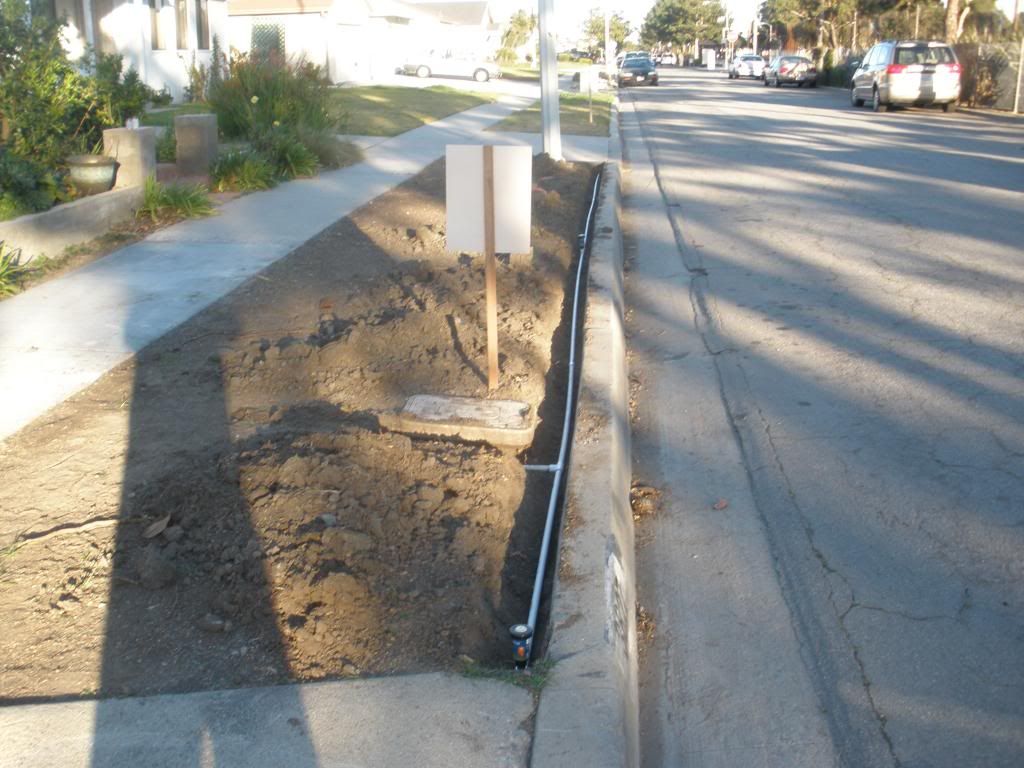 And as well all know, the dimensions of a space are never in equal increments to match the dim of sod....I ended up with about a 4" bare strip down the side...so...I put a long wood blade on my cordless sawzall...and cut away...quick and easy.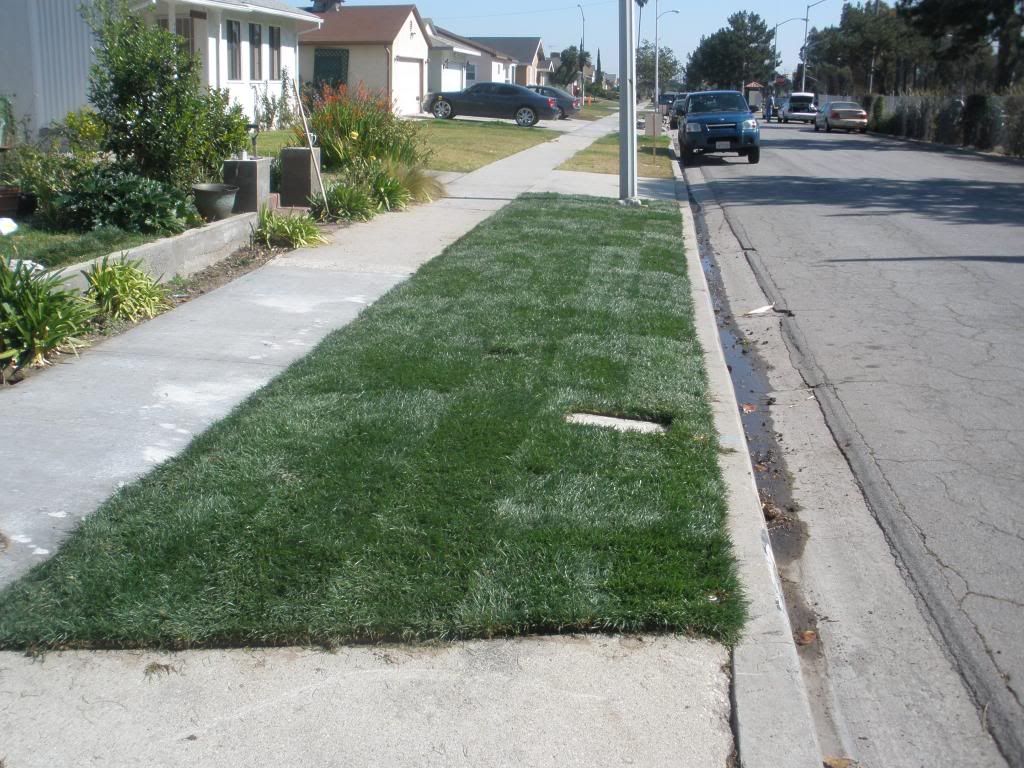 And since it was such a gorgeous weekend....(with rain on the way), we figured it was a good time to get some other yard work done. While the wife did her thing...I rerouted a copper pipe. The hose big for the front hose is not at the house....I put in a T and ran copper pipe to a spot sort of in the middle of the yard. (protected by plants) It works out great. Since we are lowering the flowerbed by about 6", I had to move the pipe...so I made sure that it will never be in the way...it's now real deep and next to the house foundation before it makes the turn to the yard.