Discussion Starter
·
#1
·
Wow, what a workout. I only used it for maybe half an hour or so. Neighboors were having a birthday party outside and did not really want to disturb them, I really planed to do this tomorrow anyhow and they said it will be fine then.
This is the damage I have so far: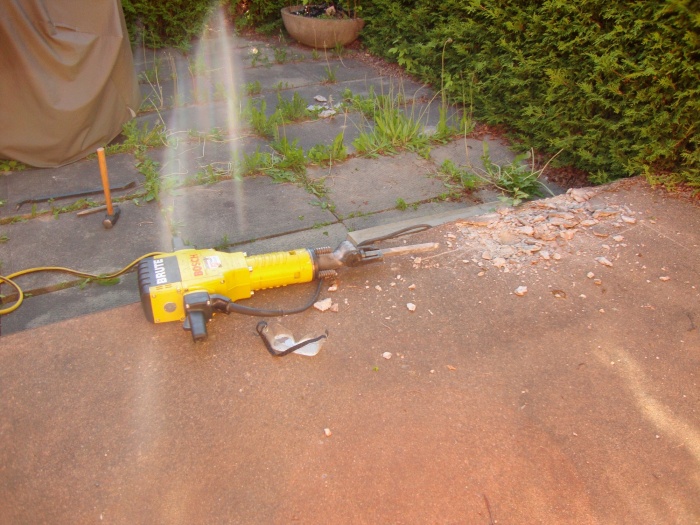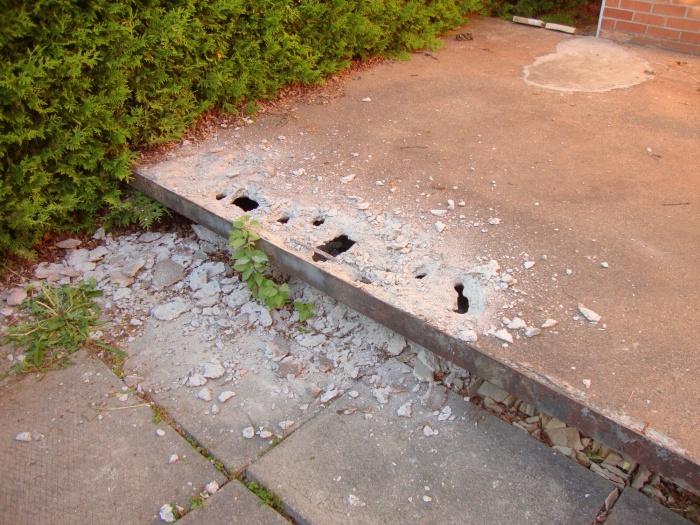 Just wondering if anyone with more experience can tell me a better technique to speed up this process. I'm drilling at an angle and trying to get the bit to slide through, which causes an inch or so to chip away all around, but getting entire chunks to break seems harder. The holes are the result of me not moving it around.
I've always wanted to try a jackhammer, so now I can say I've done it.
Going to have fun tomorrow. Want to try to put in 6 hours or so to make the rental time worthwhile.