Discussion Starter
·
#1
·
This will be my first "major" bathroom remodel project. I am replacing the tile around the tub & replacing it with a different updated tile color. Once this tub job is complete, I plan on tearing out the plastic wall shower & replacing it with tile up the walls & a new glass door (which I am sure I will need a lot of help along the way with this job!). The one upside to all of this is that I have done numerous diy tile floors throughout my house, so I have a good experience with laying tile. I joined the site for assistance in helping me get through these projects & answering questions on things I have no idea about. Please be patient with me since I am just a diy'er & my lack of knowledge & terminology.
Here is a pic of the areas that I am going to be working on...
Here is what I am left with after the old tile tear-out this morning...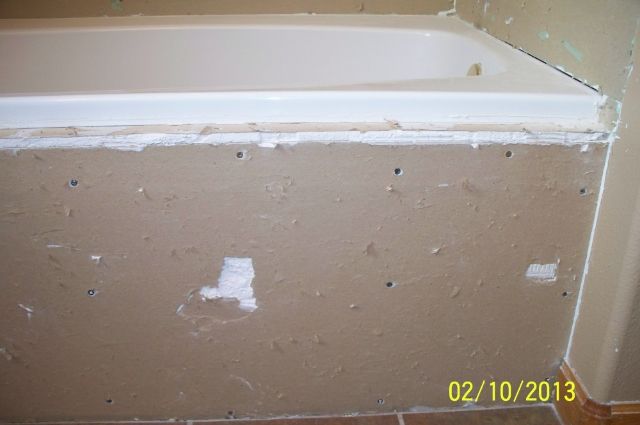 The questions I have at this point are....
1. How do I take the bathtub water spout off? (I will be replacing the fixtures)
2. Do I have to replace the old sheet rock with new? I gurred it up in a few places during the tear-out, but overall it is still in good condition?
3. Do I use some sort of water barrier before installing tile around the tub? If so, what kind?
4. Any other helpful pointers are greatly appreciated.
THANKS